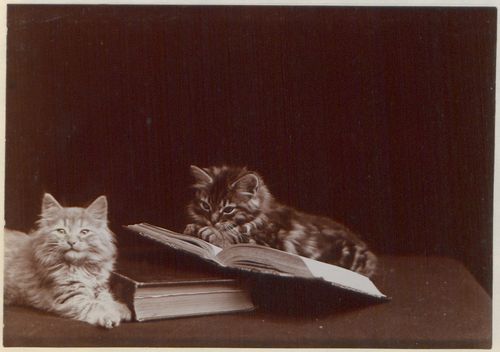 Above: the Globe kittens, from our 2012 Picturing Canada work [BL: HS85/10/13446]
The end of the week will see something a little different on the Team Americas blog from now on. We've got a whole heap of digital content that rarely sees the light of day because we've not had a chance to do further research on it yet so as of now we're posting it for your enjoyment and interest. There won't be much interpretation from us but expect something quirky and often amusing to get you talking about the Library's Americas and Australasian collections.
With that in mind, today we bring you kittens with books - enjoy!
[PJH]