The Torah is the Hebrew Bible. Torah mantles are sometimes used to cover the Torah scrolls and are constructed in a similar way to a skirt. The 'skirt' has a top with two 'holes' and these allow the wooden scroll handles to protrude.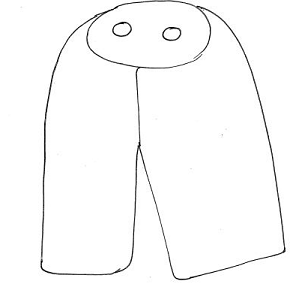 Construction of a Torah mantle.
Before conservation the front of Torah mantle OMS/Or 13027 showed degraded silk - probably caused by light damage.

During conservation solvent activation of adhesive on conservation net was applied to the degraded silk using portable air extraction.

Post conservation the Torah mantle now shows stabilisation of the degraded silk. This is most evident in the centre front left and right, around the pleats, and around the holes for the wooden scroll handles.
Liz Rose, Textile Conservator