It's Caption Time!
One of our conservators is currently examining the British Library's Greek manuscripts, with a view to having them digitised in due course. Regular readers may be aware that more than 500 of our Greek manuscripts have already been published in full on the British Library's Digitised Manuscripts site, thanks to the generosity of the Stavros Niarchos Foundation.
A manuscript which we hope to digitise is Egerton 3157, a 14th century book containing the Synaxaria of Nicephoros Kallistos Xanthopoulos, and the Encomium in Patriarcham Joseph Assemani of Ephraem Syrus. Here are two preliminary photos taken by the conservator: the question is, can you beat our captions?!
1. Hands up or I'll shoot!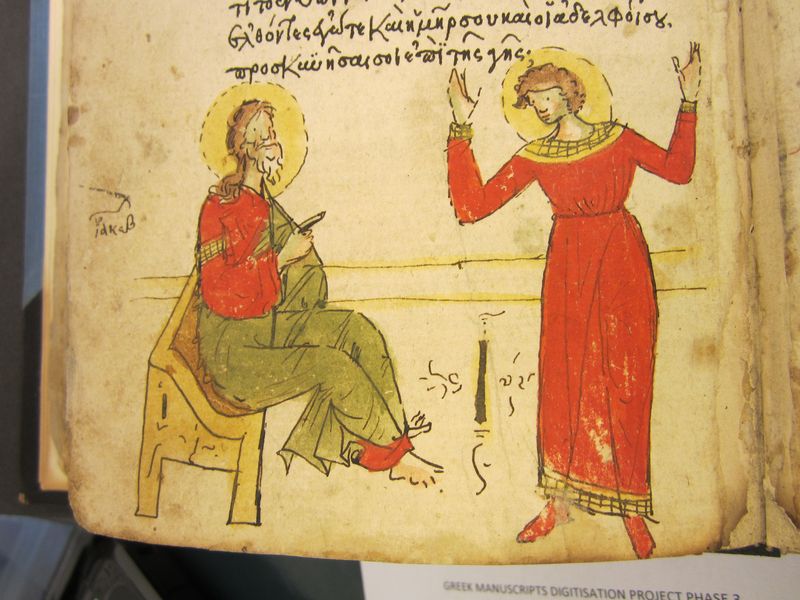 (London, British Library, MS Egerton 3157, f. 99v)
2. Don't be scared, my pet dragon is muzzled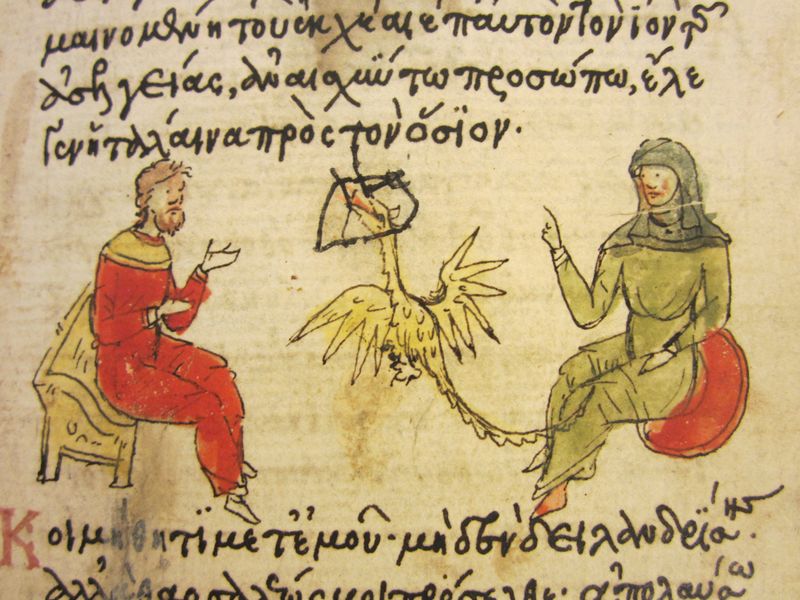 (London, British Library, MS Egerton 3157, f. 109r)