´╗┐Last month the EAP received material from the following projects:
EAP143 Preservation of the last hieroglyphic manuscripts in China: Shui archives in Libo, Guizhou
Shui manuscripts are the written records of the Shui people, an ethnic group of four hundred thousand, located in south and southeast Guizhou, China. The writing system used in Shui manuscripts, similar to that of the Dongba sutra in Yunnan, has been identified as one of the few surviving hieroglyphics in China.
The EAP143 project visited 20 villages in Libo county, surveying public and private collections in order to digitise 600 Shui manuscripts. Copies have been deposited with Sun Yat-sen University Library, the Institute of Historical Anthropology, and the British Library.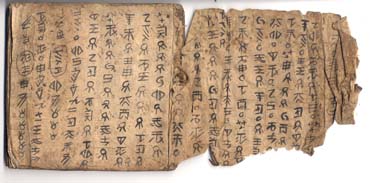 EAP387 Safeguarding Fulfulde ajami manuscripts of Nigerian Jihad poetry by Usman dan Fodio (1754-1817) and contemporaries
This project aims to digitise 93 manuscript copies of Fulfulde jihad poetry, currently held by a private collector in 'Yola, Nigeria. The collection includes 43 poems written by Usman dan Fodio, and 26 poems by his daughter Nana Asma'u. The Fulfulde poetry in these manuscripts is based on poetic styles that developed in the wake of the jihad of Usman dan Fodio in the early 19th century. This jihad was directed against the pagan Hausa states of Northern Nigeria, continuing deep into present day Cameroon. The jihad began in 1804 with an attack on Gobir and ended in 1809 with the founding of the Islamic state of Sokoto.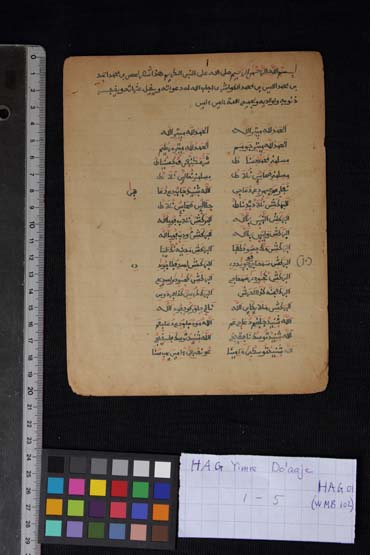 EAP454 Locating and surveying early religious and related records in Mizoram, India
This pilot project aims to locate and survey endangered and privately held ecclesiastical documents in Mizoram, India. The records of Christian Missionaries in Mizo date from the 1890s, and document the rapid transition of the Mizo people from an oral society following traditional animistic religious practices, to an overwhelmingly Christian, literate society. The humid Mizoram climate threatens the survival of these documents.
In addition to these projects, EAP334 continued to deposit material throughout March; you can read more about their progress in the February Accessions blog.