New Designers 2013 exhibition highlights
New Designers is a huge exhibition showcasing the UK's top newly graduated designers from leading universities. I highly recommend checking it out over the weekend in between picnics!

Here are my highlights: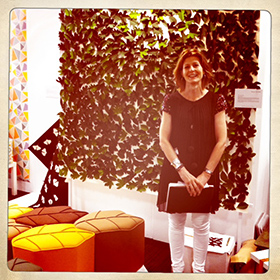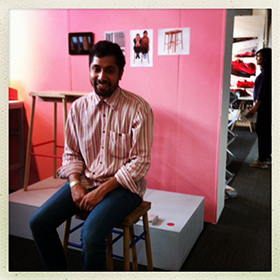 L: design by nico  Inspired by natural materials and books, Nico's leaf rug is a delight to rustle your fingers through. 
R: Karthik Poduval Karthik's clever "Room for Two" stool slides out to accommodate a couple. Great for pubs!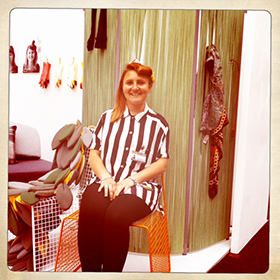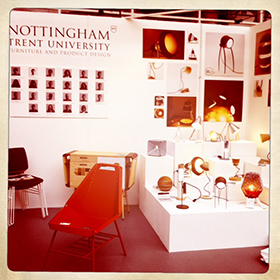 L: Charlotte Millett - I loved Charlotte's take on a screen partition. She's hand-dyed rope and weaved it through a sturdy metal frame. You can tie in scarves to add a bit more style. (The ropes aren't too close together so you can even take a cheeky peek!) 
R: Nottingham Trent University A great collection of playful light fixtures and chairs.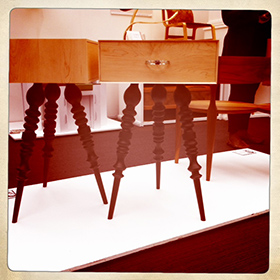 L: Laura Fletcher Laura finds inspiration in landscape photography.  The fabrics she uses are woven locally in Suffolk where you can purchase her products in shops. 
R: Luke Groombridge  I like the bold tripod design of his "Morfi" side table.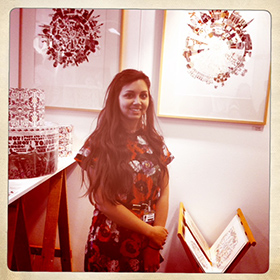 L: Josie Shenoy Josie took part in our Spring Market.  She was showcasing pieces inspired by our collections so naturally I was thrilled to hear she was getting really good feedback! 
R: UCA Rochester Some really fun animations from these graduates who were in super good spirits after winning the best stand award. 
I hope to see these budding designers come through our Business & IP Centre to learn how to commercialise their work and protect their ideas. 
A shoutout to Katie Dominy of Artsthread who were also exhibiting and helping these young creatives make the leap into the design industry.