Brand new Gothic artwork from artist Dave McKean revealed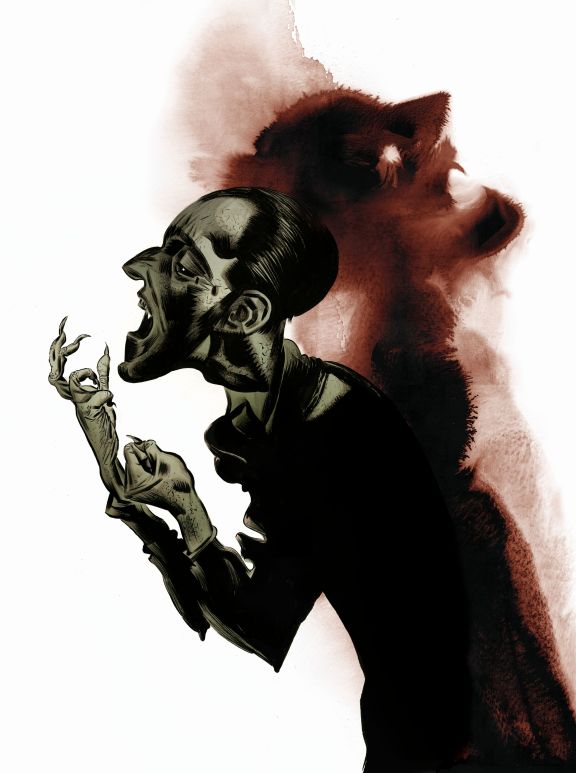 We're delighted to reveal the exciting new artwork created exclusively for our upcoming exhibition, Terror and Wonder: The Gothic Imagination. Designed by Batman Arkham Asylum artist Dave McKean, the new image takes inspiration from the iconic Gothic titles in the show, including Mary Shelley's Frankenstein, Bram Stoker's Dracula to Robert Louis Stevenson's Strange Case of Dr Jekyll and Mr Hyde.
Terror and Wonder celebrates 250 years of Gothic literature and shows how the genre has inspired so much of the pop culture that surrounds us today, from Whitby Goth Festival to catwalk looks created by Alexander McQueen.
Greg Buzwell, co-curator of the exhibition, gave us a quote:  "Dave's artwork brilliantly captures the drama and intensity of the Gothic imagination, something which we explore in detail in Terror and Wonder. Ever since the publication of Horace Walpole's The Castle of Otranto in 1764, Gothic themes and ideas have provided a rich source of inspiration for writers, filmmakers, artists, musicians and fashion designers; adding colour, wonder and a dash of delicious fear to our lives."
The new artwork will appear on the exhibition poster across London (look out for it on the tube) and as a six metre high installation in our entrance hall. 
The exhibition opens on 3 October and runs until 20 January 2015. Tickets are already available to book online, and we'll have a full events programme for you including comedian Stewart Lee, Sarah Waters and a very spooky Halloween LATE.