Alongside our Terror and Wonder: The Gothic Imagination exhibition, we're running a packed programme of spooky talks, workshops and a fabulous Halloween LATE. Here are some of my favourites.

Terror and Wonder: Curator-led Tours
Tue 7 Oct 2014 – Thu 15 Jan 2015
Meet our curators and have a personal tour around the exhibition.
Anne Rice's Prince Lestat: Midnight Book Launch
Wed 29 Oct 2014, 22:00
The Queen of the Undead is back, with her first Vampire Chronicle in over a decade – marking the return of one of the most popular vampires of all time. This is a very rare event: you'll get to explore our Gothic exhibition after dark, meet author Anne Rice and as the clock strikes midnight, receive your copy of her new book, Prince Lestat.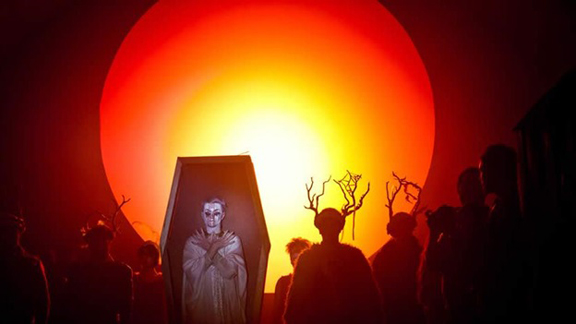 Late at the Library: The Sorting
Fri 31 Oct 2014, 19:30
A funeral-inspired experience with macabre performances, music, DJs, bar and a late night opening of the exhibition. You are invited to be the guest of honour at an extraordinary funeral: your own! You'll have an appointment at the funeral parlour with our local undertaker. Run in partnership with award-wining theatre company, Les Enfants Terribles.

The art of the 'Gothic' album sleeve
Sun 9 Nov 2014, 11:45
Hear from two of the world's most talented and prolific graphic artists, Dave McKean and Vaughan Oliver, sharing a platform for the first time to discuss their work on album covers. Dave also created our exhibition artwork. Read his interview here.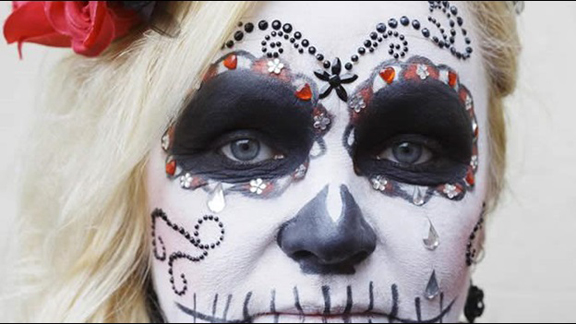 The New Black: from subculture to high culture
Sun 9 Nov 2014, 13:45
Fashion historian, DJ and writer Amber Jane Butchart chairs a panel of innovative designers who are inspired by everything gothic, including Nange Magro, an Italian-Japanese fashion designer and founder of DeadLotusCouture, who has a passion for electronic fashion (and latex).