Over a cup of tea and a chat with my boss the conversation soon turned to Linkedin and acceptable behaviour after she had been sent a recommendation request by an ex-colleague "but I haven't worked with her for 5 years, I don't know what her work is like now….and more to the point I didn't work with her much then". This got us to thinking about Linkedin etiquette and how to politely refuse requests and consider reasonable behaviour for social networking.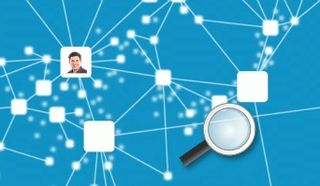 The general Linkedin advice suggests you should ask for recommendations from people you have worked with or done business with but does not offer advice about selecting who those people should be. How many of us think about the last face to face, not virtual, interaction we had with the person we are asking for a recommendation. If you have no contact with someone for five years it is the last contact you had with them that they will remember so if you didn't speak or were rude to them the last time you saw them what is going to be their lasting memory….probably not the three projects you worked together on prior to that, no matter how well you worked together.
It reminded me of my Linkedin "what do I do?" moment which happened a few weeks ago. I got a request from a contact asking me to reconnect to him on his new account as he was changing companies. I reconnected and days later I noticed the name of the original account changed so all of a sudden I was connected to someone I didn't know. Had my original connection been to a company and not an individual this would have been acceptable to me but since I thought I was connecting to the individual I found it strange.
Even more strange is going on to the account profile and seeing recommendations for the original individual. It made me wonder whether recommendations can be withdrawn, after all I can disconnect any connections but can I remove an endorsement since it is very misleading for other people to come along to this connection and see recommendations that are for another individual.
So whilst I like Linkedin and I use it, I am unsure of the rules of engagement. We all understand how to behave in the real world, we hold doors open, we use good manners, we are polite but in the virtual world of social media I feel we're all still in kindergarten and learning the basics but where are the guides?