It's the first day of the Wimbledon tennis open, and it's a lovely day for strawberries and cream. In a few hours television viewers will be watching the Video Processor Systems for Ball Tracking in Ball Games technology, Hawk-Eye®, on their televisions.
This is the system that enables animated replays of points, so that the viewer sees if the ball was truly in or out. It works by using 12 cameras situated around the court which feed into a system that determines where the ball was at any one time, and extrapolates its flight. Here is its main drawing.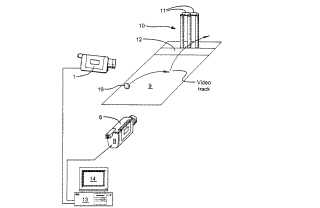 The technology was devised by Roke Manor Research Limited of Romsey, Hampshire, and can be used for other sports, such as cricket (as shown in the drawing). The technology has been spun off into a new company, Hawk-Eye Innovations Limited.