There has been a lot of (mainly unfavourable) publicity about Facebook's American patent 7669123, granted and published the 23 February.
It was actually published as an application two years earlier, so the hoo-hah about it now seems a little odd. 
The patent, whose title is Dynamically providing a news fed about a user of a social network, automatically updates changes to the sites of friends of the user/ member. Here is the main drawing graphically illustrating that.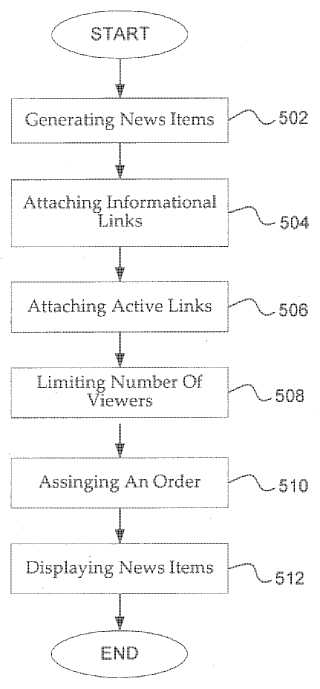 The patent says that the content can be displayed in various orders (e.g. chronologically), that the news feeds can include media content, and so on. Content can also be taken from different databases within the network. Choosing to accept the news feed is stated to be optional, but clearly those providing the content cannot choose to block it.
This is a list of the US patent applications by Facebook, with mentions of community translation, privacy summary and community flyers. None have yet been granted, and those concerned about what Facebook is doing should study them.
A lot of the annoyance is due to the fact that patents in software block the method (and not just the precise code used) to others unless licensed. Other social networking sites could be limited in the range of their activities. It has been pointed out that if someone can show this method being used before Facebook thought of it then the patent can be revoked.