The BBC site has an article titled Wind turbines take to the skies which discusses methods of using wind energy not with ground-based turbines but rather by using airborne turbines, hanging from kites. Winds are much stronger, and more consistent, at thousands of metres in altitude.
I haven't gone into it in detail but a problem is surely having a substantial amount of generating capacity available that doesn't weigh down the kite, besides the problem of impeding aviation with the cable taking power to the ground.
JoeBen Bevirt of California and his Joby Energy company is featured strongly in the article. Three American patent applications were published in his name on the 11 February 2010. One was an Apparatus and method for harvesting wind power using tethered airfoil, as illustrated below.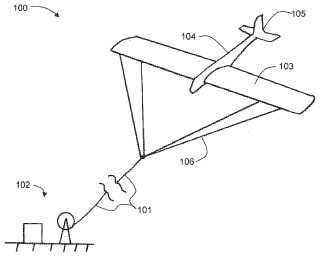 Another is the Apparatus for generating power using jet stream wind power, as shown below.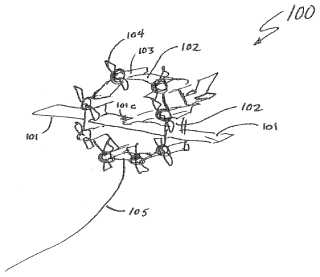 And there is US 2010/0032948, which is for launching the craft in the first place. As shown below.

An alternative method to kites is using large balloons or dirigibles. Here is a list of some such (a few are not relevant).