It's been a long road, and now the British Library's Inventing the 21st Century exhibition is open to the public to see. Here's the logo for the exhibition.

The BBC has an audio slide show where you can see material from or relating to the exhibition, accompanied by the voices of three of the inventors in the show plus myself as the curator of the exhibition.
The featured inventors are Jim Shaikh, of Yoomi, with his yoomi® self-heating baby bottle; Alvin Smith of Dartmouth Wave Energy, with the Searaser® pump for generating power from the sea; and Richard Thorpe  with his Gocycle® electric bicycle. Just three of the 15 in the exhibition.
I've been asked by the press if they consist of a "top 15". Not really -- they were a personal selection of interesting solutions to technical problems, covering a wide range of topics, with some involving highly technical solutions and others more "low tech". They had to be by UK-based inventors or companies and from the first decade of this century.
It would be impossible to make a list of the most profitable UK inventions (where is the data ?) and as for the "best" -- who would choose ? I wouldn't presume to judge.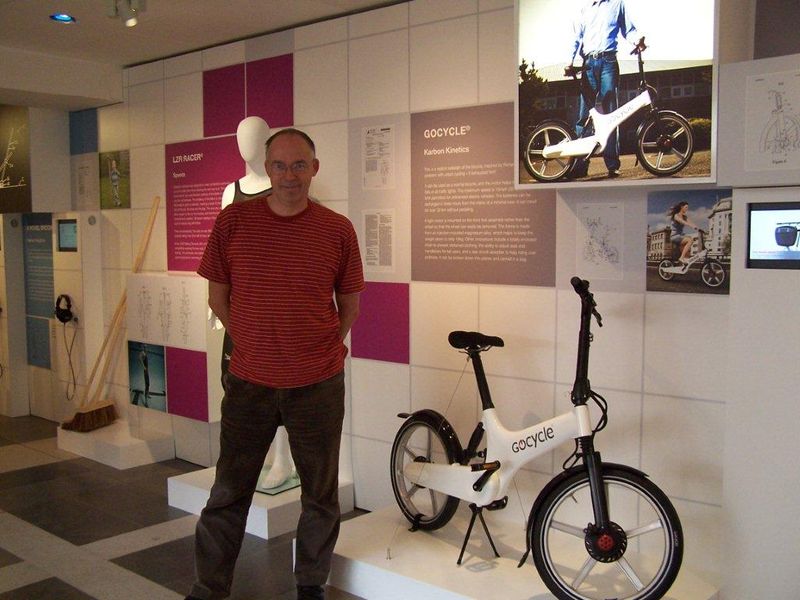 This is what the exhibition looks like (taken by a friend on a Saturday, quite casual). We wanted it to look young and contemporary.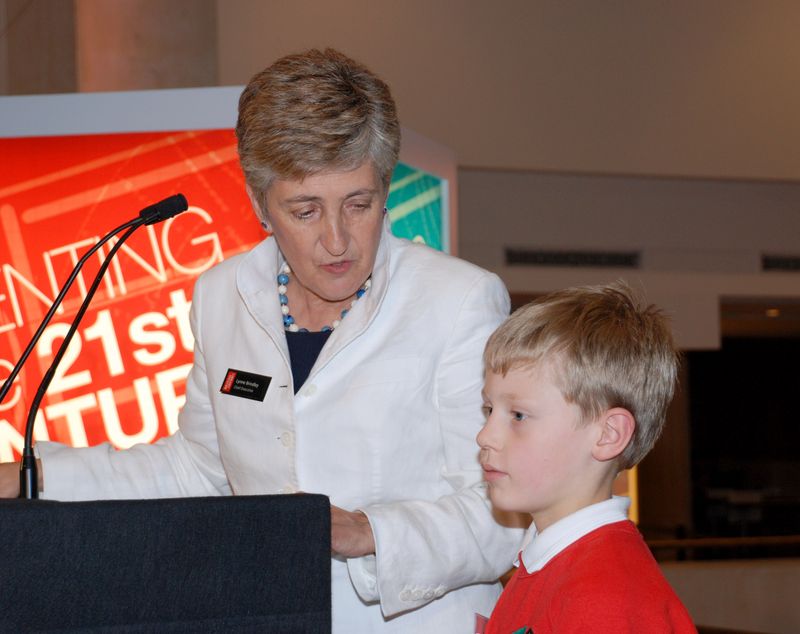 Here is our Chief Executive, Dame Lynne Brindley, with our youngest inventor, Samuel Houghton, at the official launch.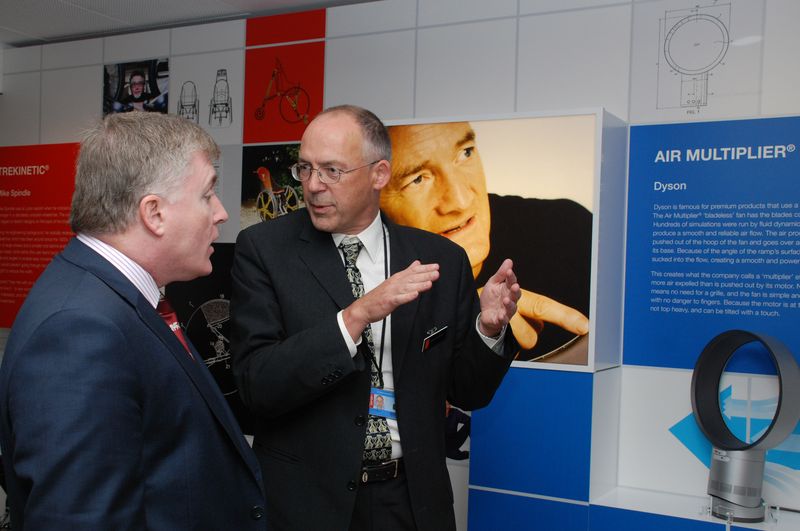 And at the same event, I am explaining the Dyson fan to Mark Prisk, the Minister for Business and Enterprise.