The winner of the James Dyson Award 2010 has been announced.
It is Samuel Adeloju, an industrial design graduate from Australia, with his Longreach buoyancy bazooka. An emergency bouyancy aid is shot out to sea, reaching up to 150 metres. It is made of hydrophobic (water-hating) foam which rapidly expands upon hitting the water, supporting the actual "rescue package". The illustration below shows it being used.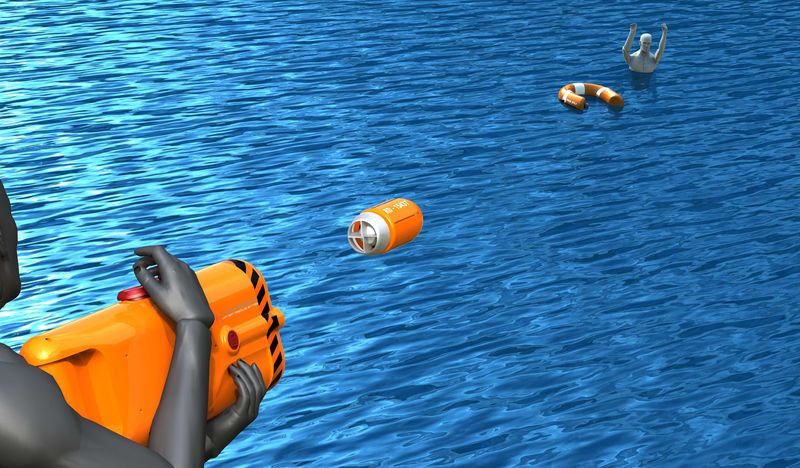 It sounds like an ingenious solution. No patent application appears yet to have been published (it takes 18 months for publication to occur), but Adeloju has already had a patent application for an Electrochemical nanocomposite biosensor system published. Monash University, in Victoria state, is given as the applicant.
In second place was Kimberley Hoffman from the Academy of Art University in California, with her SeaKettle. It is a solar still in an emergency liferaft. 
In third place was Lars Imhof and Marc Binder, both graduates from the University of Applied Arts Northwestern in Switzerland. Their Reax is an automatic resuscitator, leaving the paramedics dealing with a heart attack to turn to other tasks.
All three inventions, with videos for Longreach and Reax, are described on the James Dyson Award site (Reax is described in German).
I could not find published patent applications for SeaKettle or Reax. I have a previous posting explaining about the Award.