There have been many attempts to redesign the bicycle, and I have just come across the YikeBike®, an invention from New Zealand.
Projectgarlic Limited, based in Christchurch, applied for the Cycle World patent application which was published in January 2010. Here is the main drawing.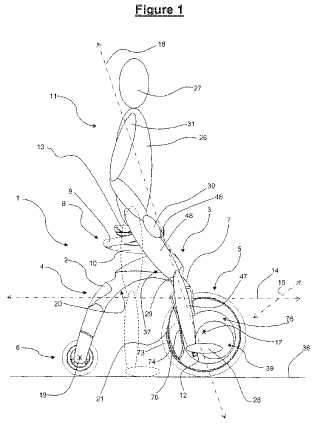 Grant Ryan, one of the inventors, is stated to be the founder on the YikeBike website, which includes video footage of cyclists using it, with the handlebars placed behind the rider and steering involving using the handlebars as they curve round on each side. It does not look comfortable to me but maybe you have to get used to it.
The patent specification is 167 pages long and includes no fewer than 82 claims to what is thought to be new about it. The patent examiner who compiled the search report at the back of the specification listed what he thought to be "prior art", with 29 citations to earlier patent documents, also an unusually high number.
The first of these citations is US 669201, applied for in 1899, which shows much the same principle but without a motor.
 
I look forward to seeing one on the road.