Eldred Pottinger came to prominence in the service of the East India Company in the 1830s as an assistant to his uncle Henry Pottinger, Resident at Cutch, and through his travels in Afghanistan. When the uprising against the British presence in Afghanistan broke out in 1841, Pottinger was serving as a political officer in Kohistan, a district north of Kabul. During what came to be known as the First Anglo-Afghan War, Pottinger received a serious leg injury, and was detained as a hostage by the Afghan leader Akbar Khan. On his return to India in 1842, he was granted medical leave and travelled to Hong Kong where he died on 15 November 1843.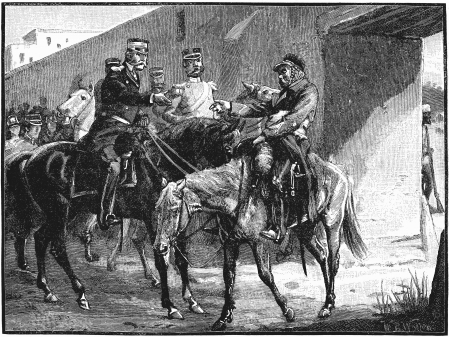 Dr William Brydon,  the only survivor of the 4,500 British soldiers and 12,000 camp-followers who left Kabul on 6 January 1842 to escape, arriving at Jelalabad with news of the disaster, on 13 January © UIG/The British Library Board
At the time of his death, Pottinger was in dispute with the Company over compensation he felt was due to him for the loss of his property in Afghanistan. The India Office Records holds a memorial prepared by him, and submitted to government after his death by his younger brother Lieutenant John Pottinger of the Bombay Artillery. John hoped the Company would give the compensation he felt had been due to his older brother to his mother and sister living in Jersey, and he pointed out that three of his brothers had died in the Company's service.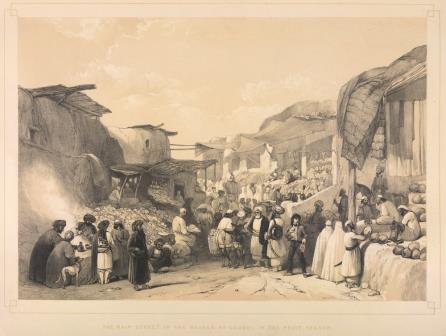 Bazaar at Kabul in the fruit season (X 614, plate 19)

Images Online
Enclosed with the memorial is a list of Eldred's property taken by the enemy in the castle of Laghman in the Kohistan of Kabul on 5 November 1841, and it gives an interesting glimpse into what a Company officer on political service felt he needed to do his job and to preserve the dignity of his position. There is a long list of books on a wide range of subjects such as history, botany, geology, mathematics, engineering, and politics. Not all seem to be directly related to his posting. There are volumes of poetry by Chaucer, Shelly, Byron and Wordsworth. Gillies' History of Greece and Leland's Life of Philip of Macedon sit alongside Robertson's History of Scotland and Burke's Enquiry into the Sublime and Beautiful, and the satirical The Clockmaker, or Sayings and Doings of Samuel Slick. The collection of Eldred's books and maps alone was valued at £715 in 1843.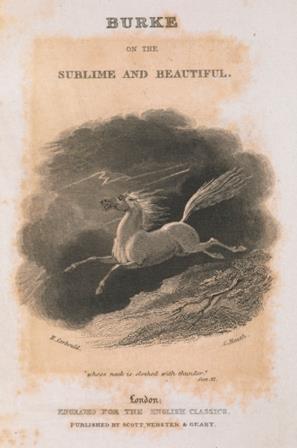 Title page of Burke's Sublime and Beautiful (RB.23.a.18100) Images Online

As well as the books and maps, Eldred listed scientific equipment, guns and swords, European and Persian clothes, furniture (tables and chairs, bookcases not surprisingly), Persian carpets, dinning implements (plates, knives, forks, spoons, some in silver), wine, beer and spirits, and six horses. The total value of his lost property was taken as £2,322 or roughly £102,000 in today's money!
The opinion of the Governor General of India was that Eldred Pottinger was only entitled to the same compensation as if he had sustained the loss on military, rather than political service, and that the compensation should have no relation to the value of the property lost, but only to the value of the property an officer ought to have with him on service.
John O'Brien
India Office Records

Further Reading:
Memorial from Lieutenant John Pottinger of the Regiment of Artillery respecting certain claims of his late brother, Major Eldred Pottinger for allowances and compensation alleged to be due to him for loss of his property in Afghanistan, October 1842 to June 1844 [IOR/F/4/2058/94289]
Oxford Dictionary of National Biography