HIGHRISE at the British Library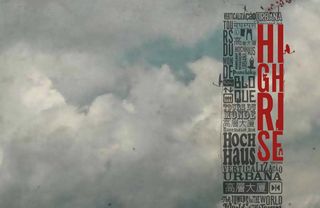 HIGHRISE logo, courtesy of the NFB 
Two weeks ago, the Library was pleased to welcome Kat Cizek as part of the Eccles Centre sponsored Summer Scholars programme. Kat has made a number of documentaries in partnership with the National Film Board of Canada, including previous work Filmmaker-in-Residence (documenting life at St. Michael's Hospital, Toronto).
The subject of Kat's Summer Scholars lecture was the project HIGHRISE, an online documentary charting life in these structures which are, to quote Kat, 'the most ubiquitous built form in the world'. The project does not limit its view to Canada or even the Americas but instead looks at life in these buildings and neighbourhoods across the world, illustrating their diversity and questioning the way the structures are often stereotyped. During the talk Kat discussed the development of the project, the NFB's unique structure and way of working, the technologies involved (including a camera which provided viewers with a 360 degree view of a scene) and gave a guided tour of the work itself.
I would like to say thank you to Kat for the presentation and the audience, who were a wonderful mix of curators, film makers, geographers, social scientists, and more, for coming along and making the afternoon such an engaging one. It's worth noting that it was also rather fitting having a presentation on an NFB project at the British Library, given that we have collected so much material about and from the instituion over the years.
As the NFB is a Canadian government institution the British Library acquires much of its official material, including annual reports which can be found at BL Shelfmark C. S. E. 74. There are also NFB publications such as, Canada: A Year of the Land (Shelfmark: Cup.1256.ff.2), Contemporary Canadian Photography (Shelfmark: L42/3846) and many others. It is also worth mentioning that we have an extensive collection of the secondary literatures about the NFB and the wider Canadian media, so the collection is well worth a look - as is HIGHRISE and the work of the NFB more generally.
[PJH]