03 June 2014
Africa's Sons Under Arms: the British West India Regiments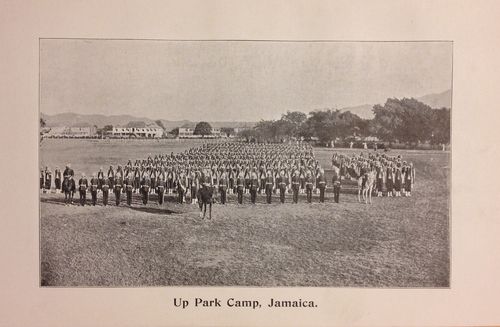 Above: 'Up Park Camp, Jamaica' from One Hundred Years' History of the 2nd Battalion, West India Regiment (Shelfmark: 8841.t.1)

These works are free of known copyright restrictions.
Starting in October 2014, Team Americas will be part of a very exciting research project led by the Department of History at the University of Warwick. 'Africa's Sons Under Arms: Race, Military Bodies and the British West India Regiments in the Atlantic World, 1795-1914' is an AHRC funded project that will be looking at many aspects of the history of the British West India Regiments.
In the short term though we wanted to draw attention to two PhD studentships being offered at the University of Warwick as part of the project. 'Fear of the Armed Black Man in the Antebellum South' and 'Picturing the West India Regiments in an Age of Unrest, Civil War and Tourism, 1850 - 1914' are both open to applications, the closing date is Friday 20th June.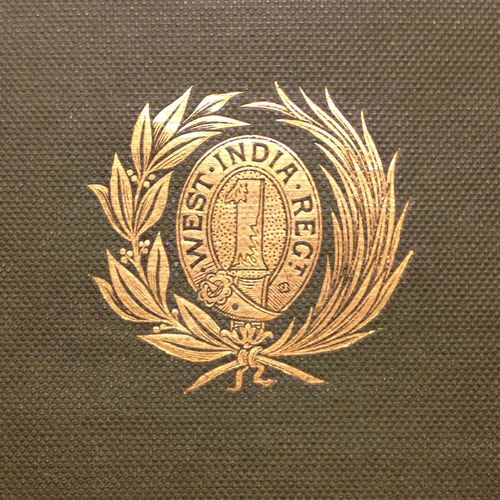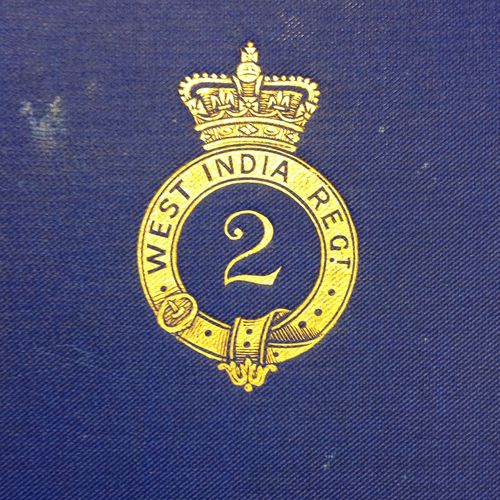 Above: WIR crests from (l), The History of the First West India Regiment (Shelfmark: 8829.cc.11) and (r), One Hundred Years' History of the 2nd Battalion, West India Regiment (Shelfmark: 8841.t.1)
Both these projects will require the use of a number of different library, archive and museum collections but the British Library's book, map, newspaper and manuscript collections provide a deep range of contextual materials for research. And, as has happened with PhD students working with Team Americas previously, there's always the chance you'll find something we didn't know about...
[PJH]