30 April 2015
From the Collections: US Historical Newspapers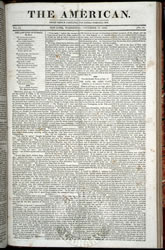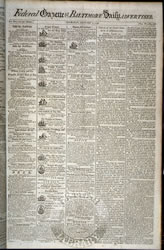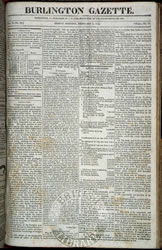 Above: three of the Library's early American papers, as noted on our resource page.
This third and final blog about American newspapers will focus on the Library's holdings of historical titles – both digital and microfilm.   
DIGITAL RESOURCES:
The Library currently subscribes to a couple of fantastic databases (listed below) which offer access to hundreds of newspaper titles from the late seventeenth to the twentieth century. Also listed is a Library of Congress resource for newspapers published between 1836 and 1922, and one that focuses upon coverage of the performing arts in the colonies:
African American Newspapers, 1827-1998
This database provides fully searchable facsimiles of approximately 270 historically significant African American newspapers from more than 35 states. It offers a unique record of life in the Antebellum South, the growth of the Black church, the Jim Crow Era, the Great Migration to northern cities, the Harlem Renaissance, the civil rights movement, political and economic empowerment and more. Remote access is available for registered Reader Pass holders.
Early American Newspapers, Series I, 1690-1876
Offering more than 350,000 fully searchable facsimile issues of more 700 newspaper titles published in 23 states and Washington DC, this database provides an unparalleled record of daily life in hundreds of diverse American communities. Searches automatically extend to African American Newspapers, 1827-1998 and Caribbean Newspapers, Series I, 1718-1876. Remote access is available for registered Reader Pass holders.
Chronicling America: Historic American Newspapers
This Library of Congress resource is freely available on the Internet and offers millions of digitized newspaper pages for the period 1836–1922. Also available on this site is the U.S. Newspaper Directory, 1690–present which enables users to identify both which titles exits for a specific time and place and the libraries (in the United States) that hold them. 
The Performing Arts in Colonial American Newspapers, 1690-1783
Available both on CD-ROM in the Newsroom and on the Internet.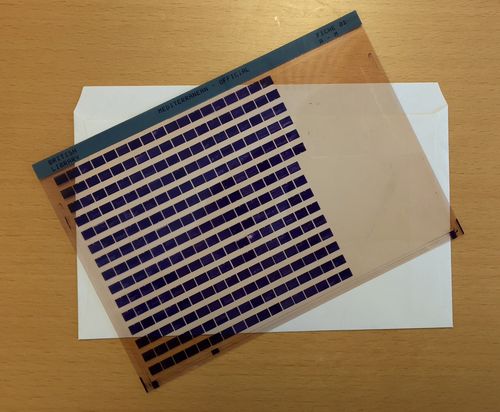 Above: non-digital resources [photo by PJH]
MICROFILM RESOURCES: GENERAL
The Library's microfilm holdings of early American newspapers are extensive and can be found via our main catalogue, Explore. They include eighteenth and nineteenth century regional papers, such as The Boston Gazette (1719-1798), The New York Mercury (1752-1783); ethnic newspapers, including The Jewish Messenger (1857-1902) and The Irish World (1870-1950); political papers, such as Socialist Call (1935-1962); and special interest papers, such as the US Armed Forces' Stars and Stripes (1942-1945). Please note that most of these titles can be found in the Early American Newspapers database listed above.
MICROFILM RESOURCES: THE TUSKEGEE INSTITUTE NEWS CLIPPINGS FILE
This microfilm set (shelf-mark: M.A.410) consists of 252 reels of press cuttings and other materials relating to people of colour in the United States, Africa and elsewhere which were collected by the Tuskegee Institute between 1899 and 1966. The clippings were compiled from more than 300 major American national dailies, African-American newspapers, magazines, religious and social publications and non-US newspapers. All items are listed in The Tuskegee Institute News Clippings File: Reel Notes, a hard-copy volume shelved in the Newsroom.
INDEXES
The New York Times Index, 1863-1905, is included in the database 19th Century Masterfile and a printed version of the index from 1851 is available in the Newsroom. The New York Daily Tribune Index, 1875-1906, is also included in 19th Century Masterfile and a printed version of the subject index, 1875-1881, is available in the Newsroom. 
See our other blog posts on historical newspapers:
1. Americas News Dailies and Weeklies
2. Slavery in America: newspapers and travellers' reports
[JP]