09 September 2014
Using Netmums to find local business listings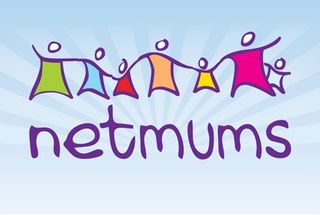 Recently I found myself talking to a reader who was intending to set up a small business in Orpington. One of the questions she asked me was: How can I do some basic market research? Well, there are plenty of sources that can give an overview of how the market in her particular business is doing in the UK as a whole, but she was chiefly interested in her local area.

One obvious question she needed to research was: What similar businesses are already operating in my area? Looking in the Yellow Pages  would be helpful, but I found another source that slightly surprised me, but nonetheless I can highly recommend: Netmums. (Not to be confused with Mumsnet, which is similar, but different.)

Founded in 2000, Netmums is the UK's fastest-growing online parenting organisation with over 1.7 million members and 8 million unique users each month. It is a family of local sites that cover the UK, each site offering information to mothers on everything from where to find playgroups and how to eat healthily to where to meet other mothers.  

Among many other things, Netmums gives local listings of small businesses that they could find useful  – and that means a very broad range of businesses, indeed.

Under four broad headings:  
1.    Household Help
2.    Other Local Services
3.    Women and Holistic
4.    Business Help
It has some three dozen categories, ranging all the way from Garden Services to Website Design and PC Repairs, by way of Hair, Nails, Beauty and Tanning, Food Banks, Driving Instructors, and much more.

What I particularly like is how it lists businesses not only in the town I ask for (when I typed in Orpington, it suggested Bromley to me, so I went with that), but also ranged further afield into neighbouring towns, within I estimated about 20 minutes' driving time. This is just the sort of information that a hopeful start-up will need: if I want to start up in business as, say, a kitchen-fitter in Harpenden, I will want to know what other kitchen- fitters are already operating in nearby towns such as Luton or Welwyn Garden City – and Netmums will give me a list.

However, it may be fair to say that Netmums is not the clearest of websites to navigate.

Here are quick instructions on how to get to the local business listings:
Starting at the home page, click on Choose Location (at the top of the page), which leads you to a page with an interactive map and a Search box – you can use either.
If you type the name of your town in the Search-box, it gives you the regions that this name maps onto.
Click on one, and you will be given the options Join (wherever) or Log In as a guest.
Once you have chosen one of these, you get to your region's local page. Now click on Local Services – a rather inconspicuous link near the top of the page, towards the right-hand side.
I don't know how many hard-pressed parents find this slightly hidden corner of the Netmums site, but for a would-be start-up it is well worth exploring.
Rupert Lee on behalf of the Business & IP Centre