26 March 2013
Europeana Collections 1914-1918 Digitisation Project
Europeana Collections 1914-1918 will create by 2014 – the centenary of the outbreak of the First World War – a substantial digital collection of material from national library collections of ten libraries and other partners in eight countries that found themselves on different sides of the historic conflict.
The First World War was a conflict on an unprecedented scale that affected the every-day lives of virtually all Europeans and many people living in other parts of the world. The memory of the war, its events and consequences, its victims and victors, remains very much alive today. It has become part of the individual and collective memory of Europe.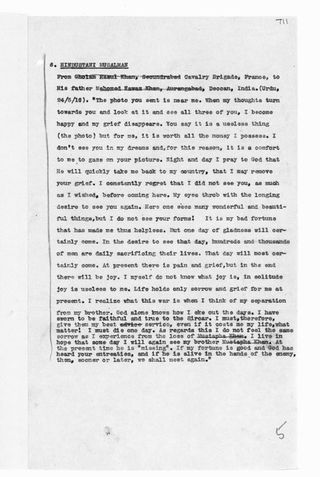 The project will make over 400,000 WWI sources publicly and freely available online for the first time – content that is often rare and highly fragile because of the deteriorating quality of the paper it was produced on and generally only accessible in reading rooms.
The digital collection will span the full range of national library collections including books, newspapers, trench journals, maps, music sheets, children's literature, photographs, posters, pamphlets, propaganda leaflets, original art, religious works, medals and coins.
The material will highlight the importance of the First World War for a common European identity and be reflective of the different experiences of individuals and groups on all sides of the conflict including different ethnic, linguistic, political, social and religious communities and those opposed to the war. It will permit new interpretations of history that go far beyond traditional military history and include artistic and cultural reinterpretation of the experiences of 1914-1918.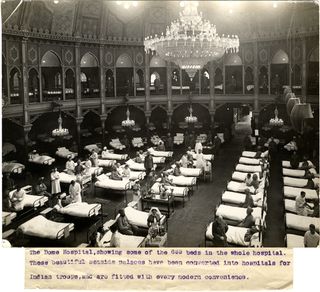 The British Library will digitise 10,000 items (up to 250,000 digital images) of a wide range of material related to the First World War. Digitised content will be retrievable via the Europeana portal, as well as via the BL website, and this will form the BL's contribution to the Europeana Collections 1914-1918. As a result of the project 10,000 BL's catalogue records will be enhanced with rich descriptive metadata. The BL has made available so far at the Europeana portal 10,000 images from the three following collections: India Office Records, the Girdwood Collection and the Canadian Copyright Act Photographs.
For more information follow the project's blog http://blog.europeana.eu/ or visit the website http://www.europeana-collections-1914-1918.eu/.
Foteini Aravani, Digitisation Project Manager for Europeana 1914-18