Digitised Manuscripts website launched
Today we launch our Digitised Manuscripts site, which features full coverage of 284 Greek manuscripts drawn from ourAdditional and Harley manuscript collections. The manuscripts, dating from the sixth to the 18th centuries, encompass a wide range of literary, historical, biblical, liturgical and scientific texts. Some of the manuscripts are beautifully illuminated, including an artistic highlight of the collection, the Theodore Psalter (Add. MS 19352).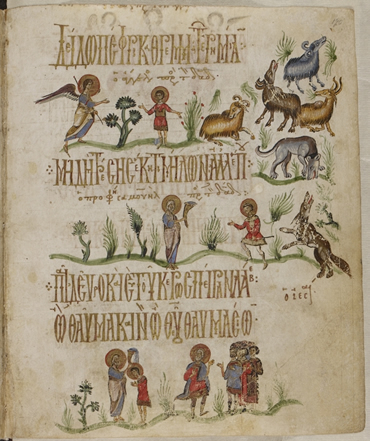 The Theodore Psalter, Add. MS 19352, f. 190r
This 18-month project, funded by the Stavros Niarchos Foundation, is a pilot for our wider plans to digitise the medieval and earlier manuscript collections. We will be enhancing the functionality of the site and adding more content - both Greek and Latin manuscripts - over the next 18 months.