Medieval News and Views
Did you know that the British Library has its own e-journal, which regularly publishes articles relating to medieval and early modern manuscripts? The Electronic British Library Journal (eBLJ for short) has been in existence since 2002, and to date it's published more than 20 articles on pre-modern manuscript culture, ranging from Greek gospel-books and Anglo-Saxon prayerbooks to the collecting activities of 17th- and 18th-century antiquaries.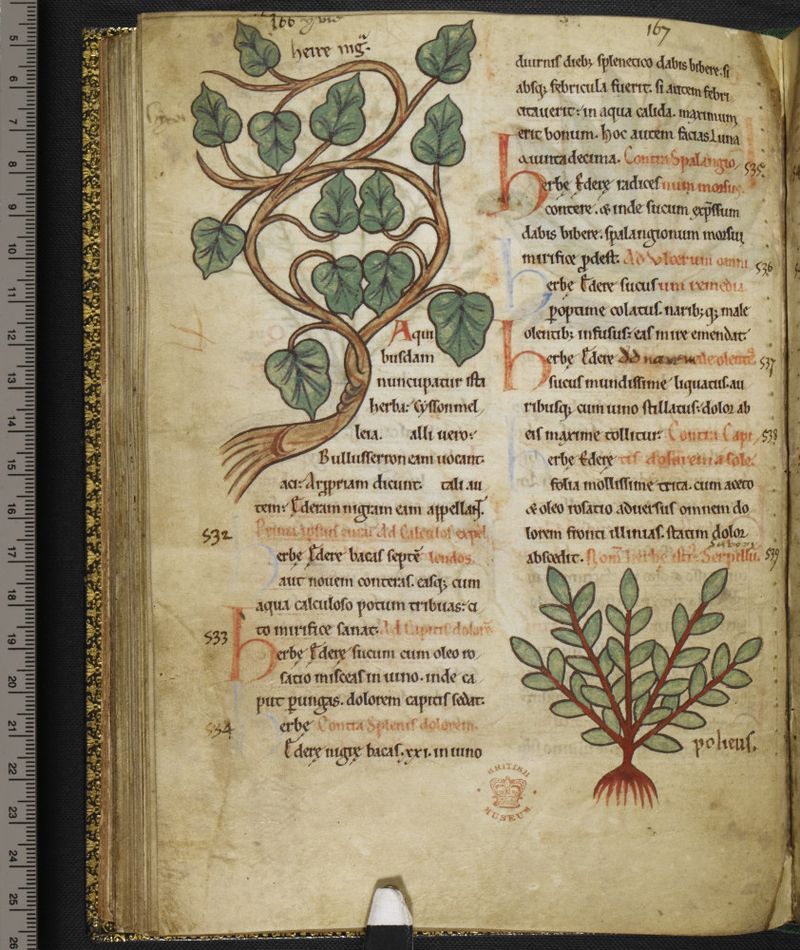 A page from an illustrated pharmacopoeial compilation, discussed in Laura Nuvoloni's article "The Harleian medical manuscripts" (London, British Library, MS Harley 1585, f. 48v).
A full list of these articles is given below. We'd like to draw your attention to two particular groups of items on a specific theme, both of which originated from projects at the British Library. In 2008 the Electronic British Library Journal published four articles by Laura Nuvoloni and others, relating to medical manuscripts in the Harley collection; and in 2011 the same journal published a further eleven articles on various aspects of the Harley collection, following a highly successful conference on the same subject.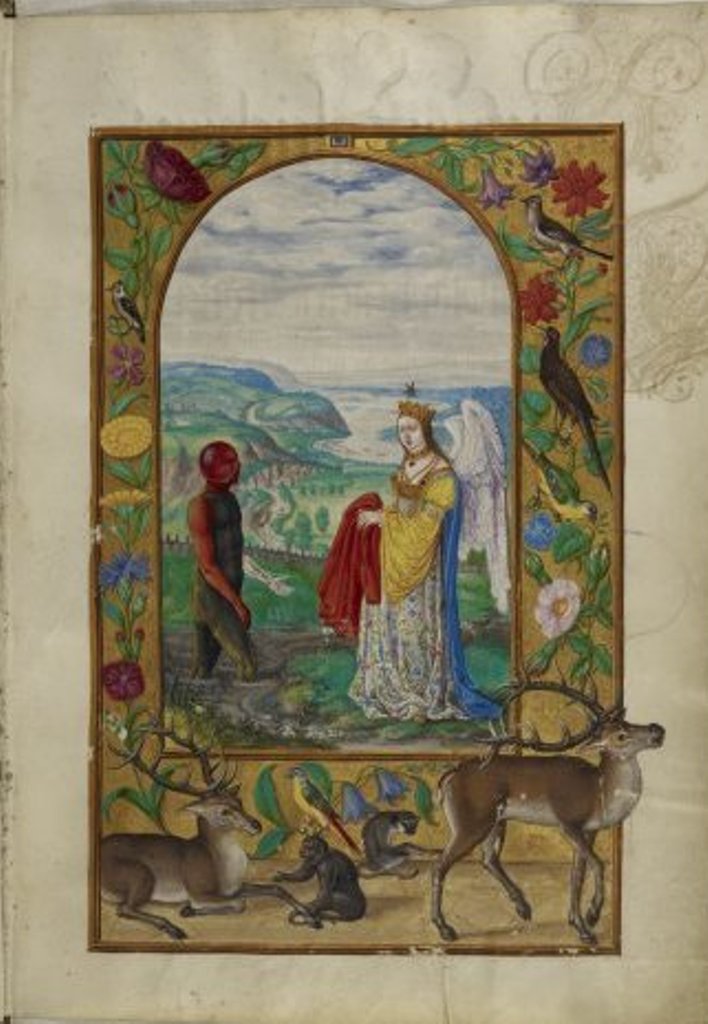 A page from the Splendor Solis, discussed by Jörg Völlnagel in eBLJ 11, article 8 (London, British Library, MS Harley 3469, f. 18r).
If you wish to consider writing an article for the Electronic British Library Journal, please see the notes for contributors.
Julian Harrison, The English reception of Hugh of Saint-Victor's Chronicle (2002, article 1)
Barbara Raw, A new parallel to the prayer "De tenebris" in the Book of Nunnaminster (2004, article 1)
H. R. Woudhuysen, Writing-tables and table-books (2004, article 3)
Eileen A. Joy, Thomas Smith, Humfrey Wanley, and the "little-known country" of the Cotton library (2005, article 1)
Peter Kidd, A Franciscan Bible illuminated in the style of William de Brailes (2007, article 8)
Judith Collard, Effigies ad regem Angliae and the representation of kingship in thirteenth-century English royal culture (2007, article 9)
Constant J. Mews and others, Guy of Saint-Denis and the compilation of texts about music in Harley MS 281 (2008, article 6)
Laura Nuvoloni, The Harleian medical manuscripts (2008, article 7)
Peter Murray Jones, Witnesses to medieval medical practice in the Harley collection (2008, article 8)
Klaus-Dietrich Fischer, A mirror for deaf ears? A medieval mystery (2008, article 9)
Linda Ehrsam Voigts, Complementary witnesses to Ralph Hoby's 1437 treatise on astronomical medicine (2008, article 10)
Peter Kidd, Codicological clues to the patronage of Stowe MS. 39 (2009, article 5)
Pamela Porter, A fresh look at Harley MS. 1413: "A book ... fairly written in the German or Switz language" (2009, article 10)
John Spence, A lost manuscript of the "Rymes of [...] Randolf Erl of Chestre" (2010, article 6)
Antonia Fitzpatrick, A unique insight into the career of a Cistercian monk at the University of Oxford (2010, article 13)
Frances Harris, The Harleys as collectors (2011, article 1)
Deirdre Jackson, Humfrey Wanley and the Harley collection (2011, article 2)
Maud Pérez-Simon, Aesthetics and meaning in the images of the Roman d'Alexandre en prose (2011, article 3)
Sarah Pittaway, Visual rhetoric and Yorkist propaganda in Lydgate's Fall of Princes (2011, article 4)
Kathryn M. Rudy, Kissing images, unfurling rolls, measuring wounds, sewing badges and carrying talismans (2011, article 5)
Hanno Wijsman, Good morals for a couple at the Burgundian court (2011, article 6)
Anne D. Hedeman, Advising France through the example of England (2011, article 7)
Jörg Völlnagel, Splendor Solis or Splendour of the Sun -- a German alchemical manuscript (2011, article 8)
Alison Tara Walker, The Westminster Tournament Challenge and Thomas Wriothesley's workshop (2011, article 9)
Catherine Yvard, The metamorphoses of a late fifteenth-century Psalter (2011, article 10)
Francesca Manzari, Harley MS. 2979 and the Books of Hours produced in Avignon by the workshop of Jean de Toulouse (2011, article 11)
Mika Takiguchi, Some Greek Gospel manuscripts in the British Library (2011, article 13)