19 April 2012
St Cuthbert Gospel -- Thank You!
We'd like to thank everyone who made it possible for the British Library to save the St Cuthbert Gospel for the nation. Every donation, large or small, was hugely appreciated. This was the biggest fundraising campaign in the Library's history. We cannot mention every donor in person (many were anonymous), but we must acknowledge the National Heritage Memorial Fund, the Art Fund, the Foyle Foundation and the Garfield Weston Foundation for responding so positively to our appeal, and in so doing encouraging others to help us meet our target.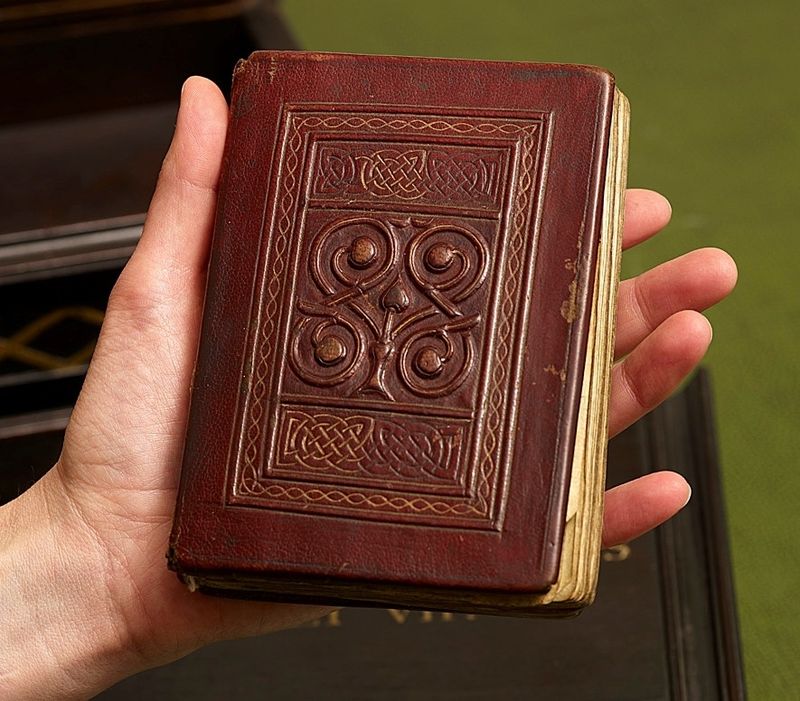 A huge amount of work has gone on behind the scenes, not just to raise the £9million purchase price, but also to begin raising awareness of the St Cuthbert Gospel by digitising this national treasure and placing it in a new display at the British Library, accompanied by an interpretative exhibition. Don't forget that you can see zoomable, colour images of the whole manuscript on our Digitised Manuscripts site.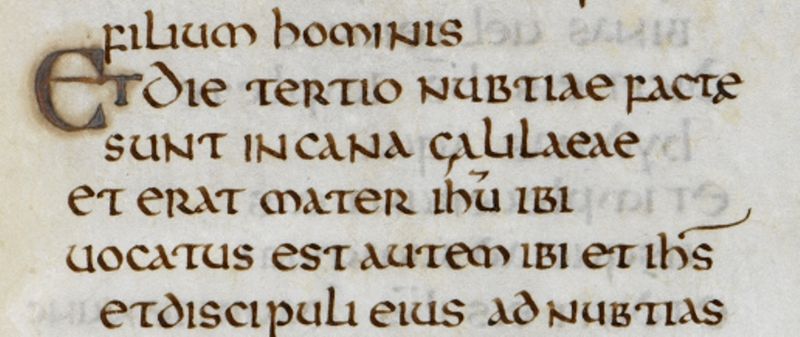 Detail from the St Cuthbert Gospel (the opening of John 2), illustrating the manuscript's decoration and beautiful uncial script (London, British Library, MS Additional 89000, f. 6r).
There has been a vast amount of press coverage, and you may have felt overwhelmed by the traffic on Twitter. Here are some of the highlights of the various news reports on the St Cuthbert Gospel:
BBC News British Library acquires St Cuthbert Gospel
Today programme on BBC Radio 4
interview by Mishal Husain on BBC World
You may also be interested to read the various reports of the acquisition by Reuters, the Guardian, Daily Mail and Northern Echo.
A reminder that the St Cuthbert Gospel is currently on display in the Sir John Ritblat Gallery: Treasures of the British Library (7 days a week and free to visit). Following a conservation assessment, the manuscript is displayed open at ff. 50v-51r, and we must say that it looks fantastic. (In recent years, while the Gospel was on loan to the British Library, it could only be displayed in its closed position.) An accompanying exhibition in the main entrance hall at our St Pancras building explains the story of the St Cuthbert Gospel, its many travels over the past 1,300 years, and our plans for making it better known.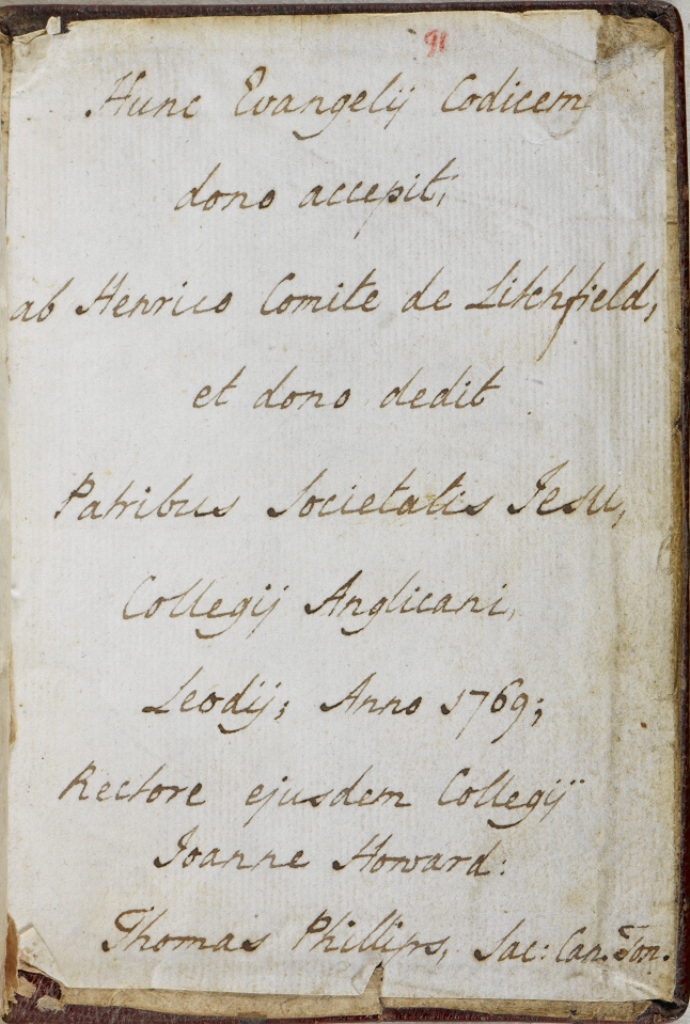 The lower pastedown in the St Cuthbert Gospel, recording its donation to the English Jesuit College at Liège in 1769.
Some people have queried why we don't use gloves when handling the St Cuthbert Gospel and comparable treasures. You can find out why here.