19 April 2013
Guess the Manuscript!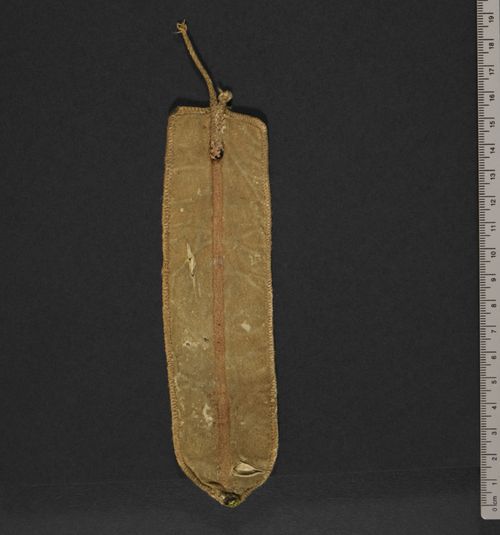 It's Friday, so let's have some fun. This is one of the British Library's collection items -- can you guess which one? A clue: it can be found on our Digitised Manuscripts site.
And here is the answer: it's the binding of a 15th-century physician's folding almanac, Harley MS 937, which was recently digitised as part of our Harley Science Project.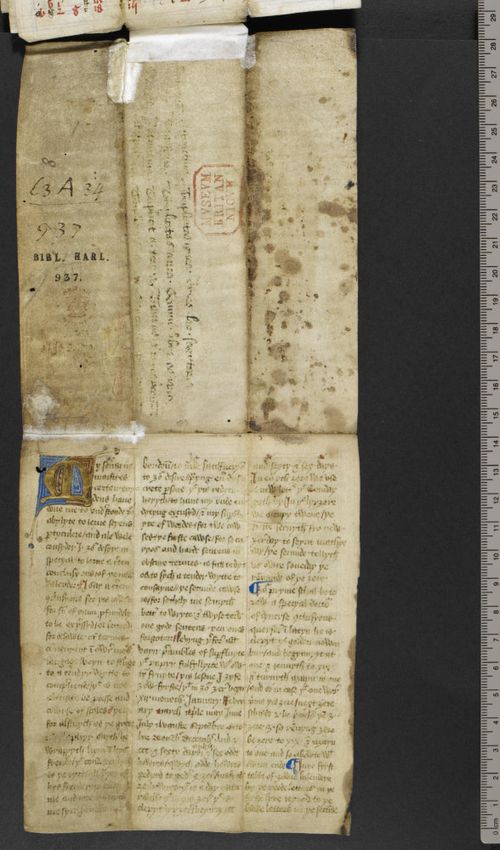 London, British Library, MS Harley 937, f. 1r.
Thank you to everyone who attempted to identify this item, and especially to @ainoa_castro, @yorkherald and Jen Kubeck for being the first to name it correctly. Doubtless we'll play this game again -- watch this space.
Don't forget to follow us on Twitter, @blmedieval.