A Calendar Page for March 2014
For more information about the Huth Hours, please see our post A Calendar Page for January 2014.
The agricultural labours of the year are shown beginning in earnest in these calendar pages for the month of March.  On the first folio, two men and a woman are continuing the work of vine-trimming that was begun in February, while one man pauses for much-needed refreshment.  On the following folio, the listing of March's saints' days and feasts continues.  In the roundel below can be found a ram (inexplicably lacking his horns) for the zodiac sign Aries.  Beneath him is another well-bundled labourer turning the earth in a field in preparation for planting.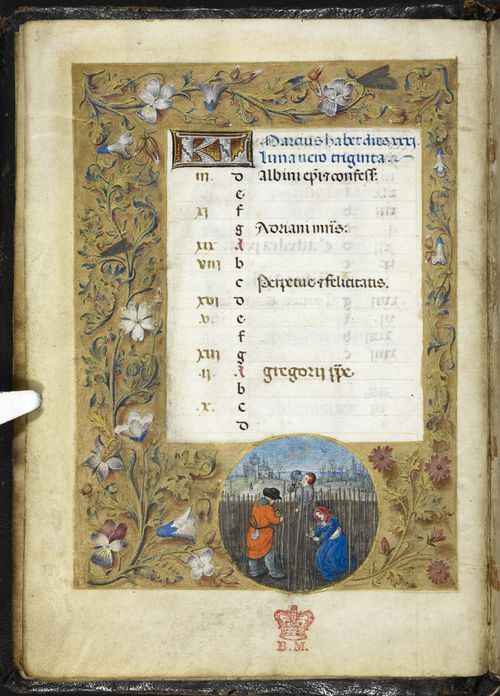 Calendar page for March, with a roundel miniature of two men and a woman at work trimming vines, from the Huth Hours, Netherlands (Bruges or Ghent?), c. 1480, Add MS 38126, f. 3v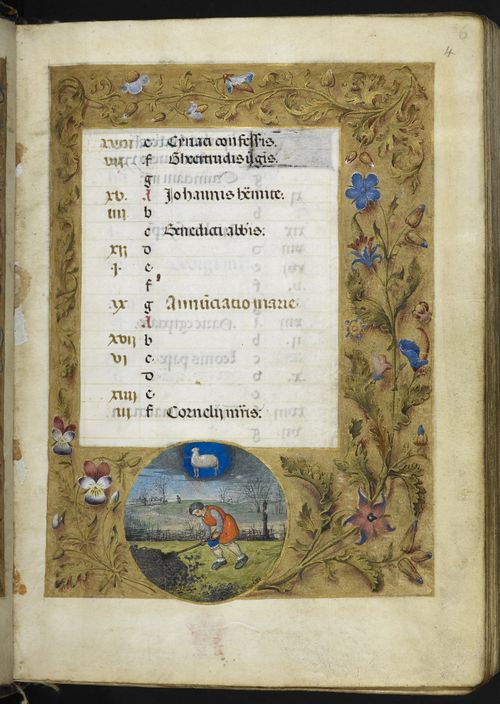 Calendar page for March, with a roundel miniature of a man turning earth below the zodiac sign Aries, from the Huth Hours, Netherlands (Bruges or Ghent?), c. 1480, Add MS 38126, f. 4r

- Sarah J Biggs