19 November 2015
Anglo-Saxon Digitisation Project Now Underway
The British Library possesses the largest collection of Anglo-Saxon manuscripts in the world. Many of these manuscripts are already available via our Digitised Manuscripts website, and we are delighted to announce that dozens more will be added in the coming months as part of a new digitisation project.  These manuscripts will include the B, D, and F versions of the Anglo-Saxon Chronicle, manuscripts with early musical notation, Archbishop Wulfstan's letter book, laws, saints' lives, early manuscripts of Ælfric's writings, charms, and medical recipes.  This digitisation has been generously funded by a donation made in memory of Melvin R Seiden.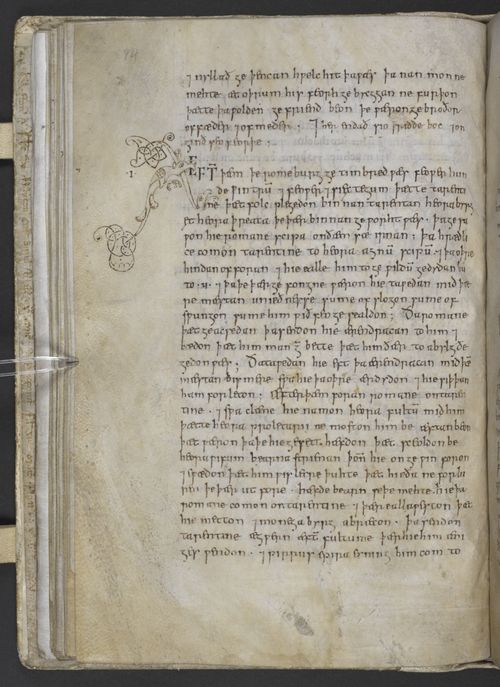 Zoomorphic pen-drawn initial from the beginning of a book in an Old English translation and compilation of Orosius, from the Tollemache Orosius, Add MS 47967, f. 48v
The first five manuscripts have gone already gone online.  These include the earliest copy of the Old English version of Orosius's Historia adversus paganos, an early eleventh-century schoolbook, and two manuscripts associated with Bishop Leofric of Exeter.  So click over to Digitised Manuscripts for images of fantastical creatures in interlace initials, an imaginary dialogue between a monk, a cook, and a baker, and early musical notation!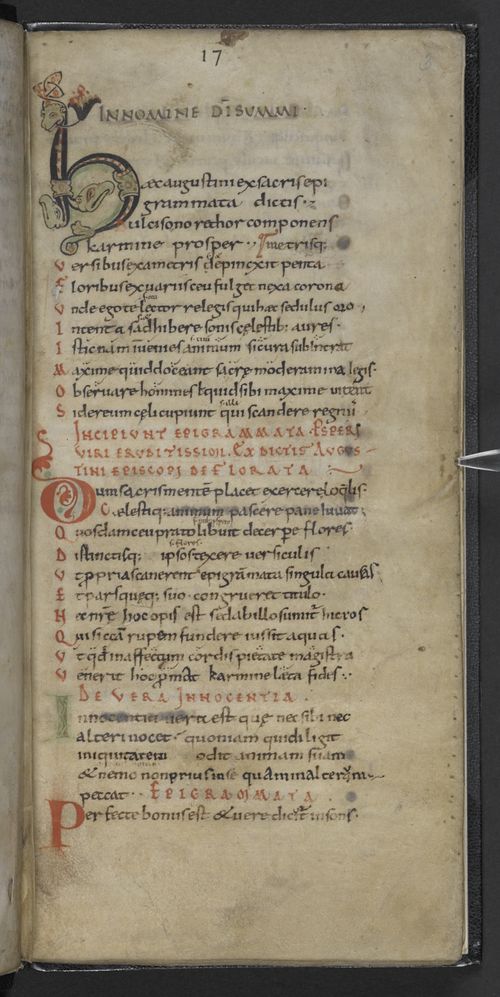 Zoomorphic initial 'H' at the beginning of a text, Harley MS 110, f. 3r
Add MS 28188:  Pontifical with litanies and benedictional (imperfect), England (Exeter), 3rd quarter of the 11th century
Add MS 32246:  Fragment of Excerptiones de Prisciano with the 'Elegy of Herbert and Wulfgar', glossaries, and Ælfric's Colloquy, England (Berkshire?), 1st half of the 11th century
Add MS 47967:  Orosius, Historia adversus paganos ('The Old English Orosius' or 'The Tollemache Orosius' ), England (Winchester), 900-1000
Harley MS 110:  Glossed copy of Prosper, Epigrammata ex sententiis S. Augustini, Versus ad coniugem, Isidore, Synonyma de lamentatione animae peccatricis; two leaves from a gradual, England, 975-1060
Harley MS 2961:  Leofric Collectar, England (Exeter Cathedral), 1050-1072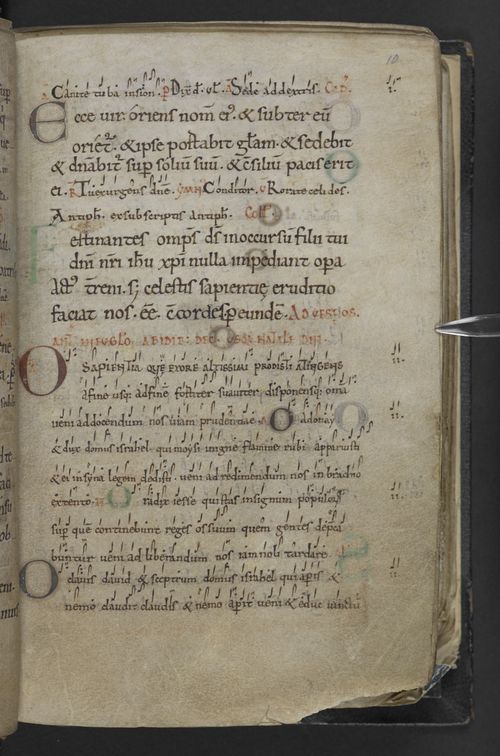 Text page with musical neumes, from the Leofric Collectar, Harley MS 2961, f. 10r
Additionally, as this project continues, some manuscripts may be unavailable as they are being digitised.  Readers intending to consult Anglo-Saxon manuscripts that have not already been made available on Digitised Manuscripts should therefore please contact the British Library's Manuscripts Reference Team ([email protected]) before planning a visit.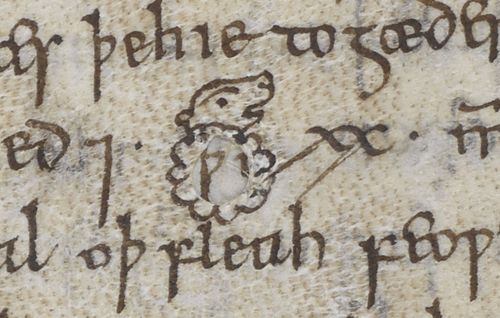 Detail of a text page with a sheep drawn around a hole in the parchment, from the Tollemache Orosius, Add MS 47967, f. 62v
-  Alison Hudson, Project Curator, Anglo-Saxon Manuscripts