October Accessions
Last month the EAP received material from the following projects:
EAP128 Thai rainbow archives project: a digitised collection of Thai gay, lesbian and transgender publications
The EAP128 project is part of an attempt by Thai community organisations, working in collaboration with the Australian National University, to preserve materials that have not been collected by any Thai institutional archive.
The project digitised community organisation newsletters and commercial magazines which had been identified and collected by the Thai Queer Resources Centre, who then arranged for the original materials to be digitised and transferred to the Princess Maha Chakri Sirindhorn Anthropology Centre Library in Thonburi, Bangkok. The Centre is still seeking Thai rainbow publications; details about donating material can be found at the Thai Rainbow Archive website, alongside digitised materials from the project. Material will also be made available in the British Library.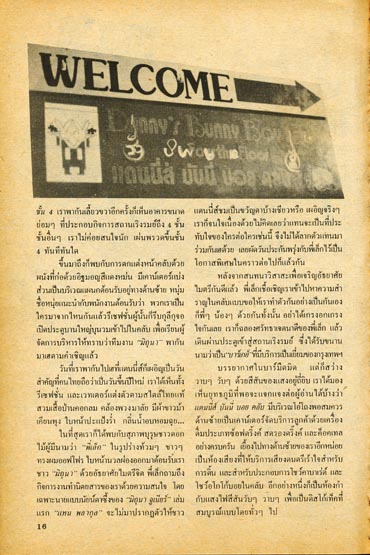 EAP191: Strategies for archiving the endangered publications of French India (1800-1923)
EAP191 aims to archive and digitise endangered periodical publications of French India, published in Pondicherry between 1800 and 1923 and currently held by the French Institute of Pondicherry. The collection includes the Bulletin des actes administratifs des Établissements français de l'Inde, the first French language newspaper to appear in French India, in 1823.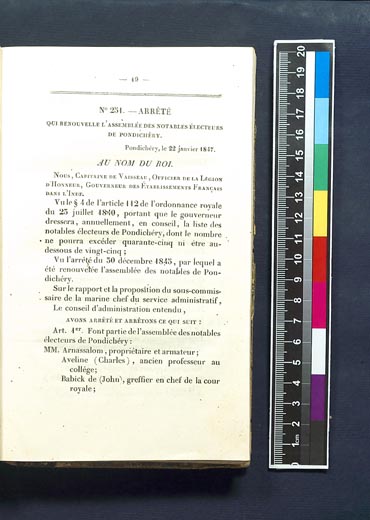 EAP427: Identify, relocate and digitise Native Administration records (1891-1964)
Project EAP427 will survey and digitise records created by Native Authorities in Malawi (formerly Nyasaland) between 1891 and 1964.
Native Authorities were established under British colonial rule, and brought the native chiefs into Government administration. The records are a lasting legacy of the impact of colonialism on the people of Malawi, and need to be professionally preserved in the National Archives of Malawi for wider public access.
A preliminary survey of two Native Authorities found that native chiefs still held administrative records, and that the records were delicate and vulnerable to further deterioration unless moved to an appropriate storage environment. Building on this, the project will survey 32 chiefs from different districts in Malawi's northern region. Relevant records will be relocated to the National Archives of Malawi with the permission of the native chiefs, and a selection of records will be digitised. The project will also determine the feasibility of rescuing and digitising Native Administration records throughout other regions in Malawi.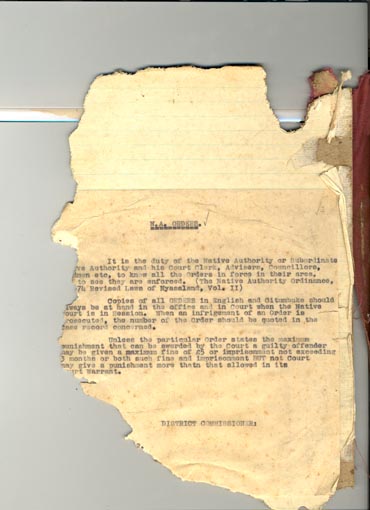 Alex