11 May 2015
New online collections - May 2015
This month has seen two new collections go online, EAP563 and EAP619. They are from Argentina and Bangladesh.
The team working on EAP563 digitised documents of the Hume family collection in Argentina.
The Hume family arrived in Argentina in the late 19th century and founded the engineering firm 'Hume Brothers' in 1880 which existed until the 1970s. Its main work consisted in planning and building thousands of kilometers of roads as well as setting up the industrial infrastructure of the country. The firm managed similar enterprises in Uruguay, Chile and Brazil around the same period.
The material contains records which are very special and unique. The glass plate negatives and photographs illustrate the company's operations in constructing quarries, bridges and other sites. The records that complement the images include drawings, handmade sketches as well as budget accounts for the railroads, train stations, warehouses and factories. The collection shows the country changing from a rural economy to an industrial one.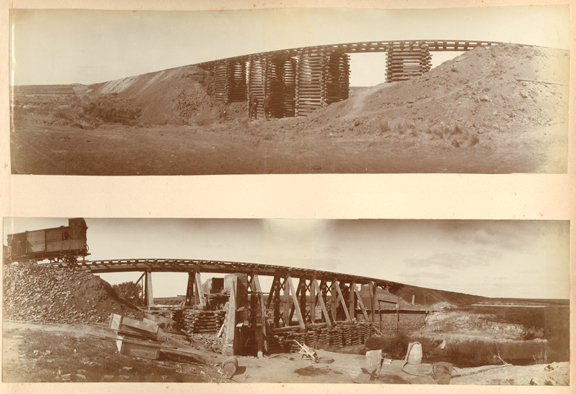 EAP563/1/5/1: Photographs album 1 [c 1907-c 1910] – Image 4
EAP 619 is a fascinating project which surveyed and digitised Thakbast maps from the former East Bengal (present day Bangladesh), these maps date from 1848-1850. Thakbast surveys were conducted to demarcate the mouza ('village') boundaries in preparation for a revenue survey undertaken by the East India Company. For this purpose a rough map was compiled called the thak muzmilli. The vast majority of thak (boundary pillar) maps drawn before 1852 were eye sketches not intended to provide more than rough guidance to revenue surveyors. These were drawn by pencil whereas later maps were topographical and coloured. The hand-drawn Thakbast sketch pencil maps drawn during the 1840s and 1850s have become rare. EAP619 gathered and listed information about the survival of these maps. A trial digitisation of items from the Rajshahi district was undertaken.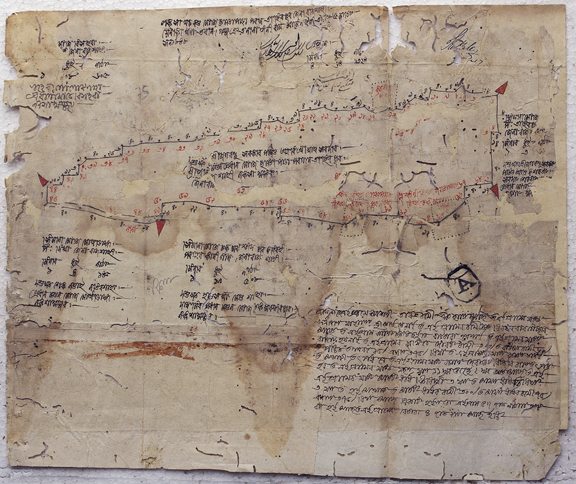 EAP619/1/1/30: Thak Maps Volume 30 [1848-1850] – Image 30
These maps provide a wealth of information such as the name of the mouza, area, type of soil, cropping pattern, population size, number of houses and cattle, location of roads, ponds, rivers, mosques, temples, bazaars, indigo factories, etc. Useful facts and comments were often written in the corner of each map. The maps help to reveal a picture of rural Bangladesh during this period of British colonisation in the inlands of East Bengal.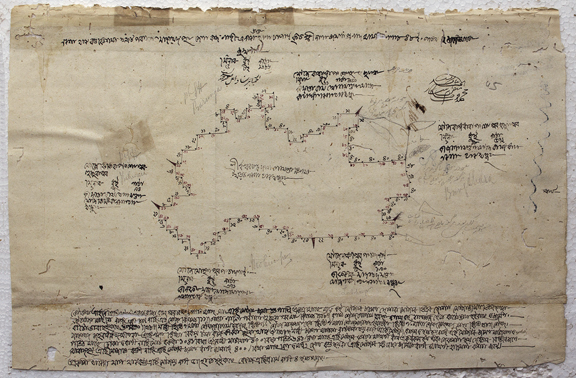 EAP619/1/1/39: Thak Maps Volume 39 [1848-1850] – Image 32
Check back next month to see what else has been added!
You can also keep up to date with any new collections by joining our Facebook group.