I became in secret the slave of certain appetites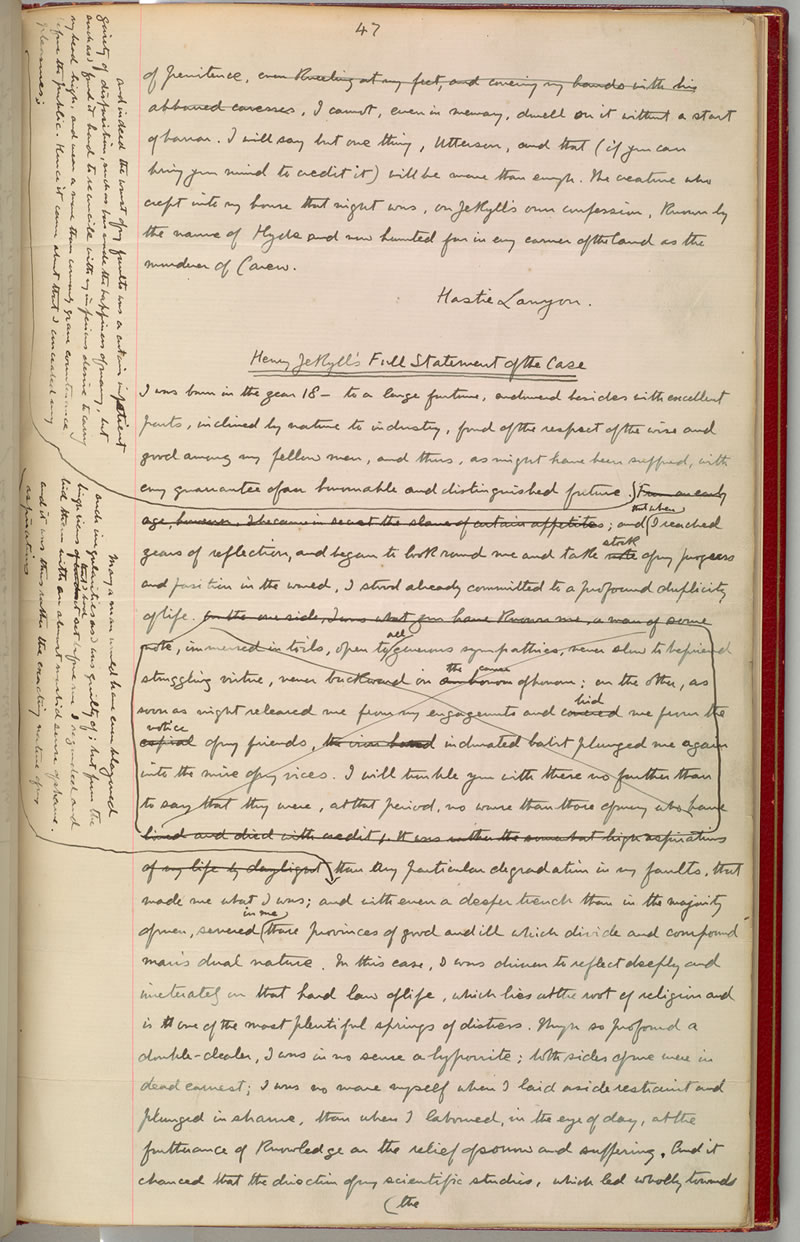 …Not me, this time, but Robert Louis Stevenson's creation, Henry (Dr) Jekyll. Or at least the first creation of the character in a draft he later censored.
We announced in a piece by Dalya Alberge in the Observer on Sunday that we're borrowing the original manuscript of Strange Case of Dr Jekyll and Mr Hyde (no definite article, PLEASE - somehow it matters, though I know it shouldn't) from the Pierpont Morgan in New York.
The story of Dr J is complex- and uncertain. It was written in 1885 while RLS was living in Bournemouth, and under financial pressure to come up with a story - a 'shilling shocker' (or, - homophonically better - as the subs on the Observer had it, a 'chilling shocker').
The first version apparently came to Stevenson in a dream, but was burnt on his wife's suggestion, and the two more versions were quickly produced. The version we're displaying - from the most complete extant draft - has a number of sentences absent from the published version, which seems to hint at a more explicit explanation behind Jekyll's background and what he calls his 'Full Statement': you can see RLS deleting the reference to 'certain appetites' on the draft we're showing, as well as cancelling a confession of being 'plunged… again into the mire of my vices'.
I've added an image at the top – with thanks to our good friends at the Morgan - and closer examination of these hidden appetites and vices will be possible when the exhibition opens on 11 May.
Credit: Manuscript for Stevenson's Strange Case of Dr Jekyll and Mr Hyde © The Pierpont Morgan Library, New York. MA 1202. Photography, Graham S. Haber, 2012