18 December 2013
Andrew Motion, Owen Sheers and P J Harvey read war poetry at the British Library
In just a few weeks, the country—and the world—will step up activities to commemorate the centenary of the outbreak of the First World War in 1914.

We're extremely proud to be leading the UK's contribution to a pan-European project, Europeana Collections 1914-1918, which will make hundreds of thousands of newly-digitised materials—from partners in eight European countries—relating to stories and events of the war available online for free. Partners in the project joined us at the Library last week to share news of this major new resource with guests from museums, galleries, libraries, the arts, funding bodies, charities, as well as an impressive roster of global diplomats.

The First World War is known as the 'poets' war', and so many of our conceptions of the conflict have been shaped, created, or even sometimes distorted, by the words and images of what are still some of the best-known of all English language poems. At the reception last week we were grateful that three writers agreed to join us to read from their own, and others', work relating to war and conflict.
Andrew Motion, Poet Laureate for 10 years and an exceptional champion of poetry, read two poems by Wilfred Owen, finding a softness alongside 'the monstrous anger' of Owen's work. He also read from The Customs House, his most recent collection that opens with a sequence of war poems drawing on soldiers' testimonies from the past 100 years.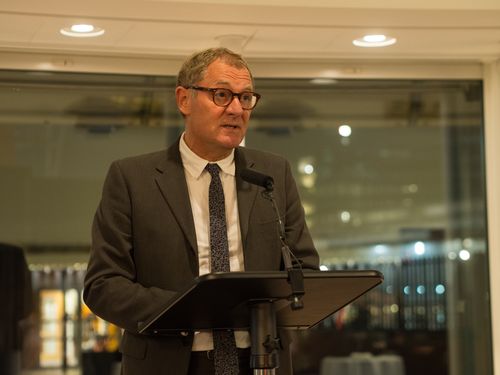 Andrew Motion, photo courtesy of the British Library and Foteini Aravani

Poet and writer Owen Sheers emphasised the sometimes neglected voices of the private soldiers and their families in his readings from Ivor Gurney and from his own 2013 verse drama Pink Mist.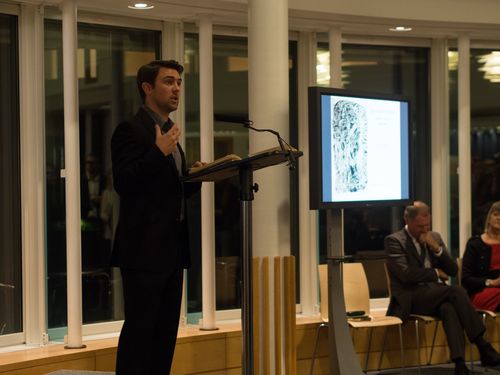 Owen Sheers, photo courtesy of the British Library and Foteini Aravani

Finally musician, writer and artist Polly Harvey gave an unprecedented reading of traditional soldiers' songs, stripping away any musical sentimentality to uncover the real horror at stake.
Polly also read her own work, including lyrics from her 2011 album Let England Shake, informed by reflections on the history of 20th-century conflict.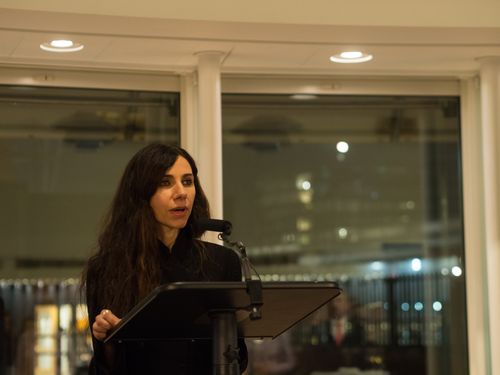 Polly Harvey, photo courtesy of the British Library and Foteini Aravani

Europeana Collections 1914-18 will launch at the end of January, giving access to millions of images of documents charting the European and global experiences of the War.
We've prepared a highlights video from the event below, and videos of all the readings will follow soon.
First World War Poetry at the British Library from Europeana Collections on Vimeo.