Jewellery designer in residence: Dance, mark making and 1960s music notation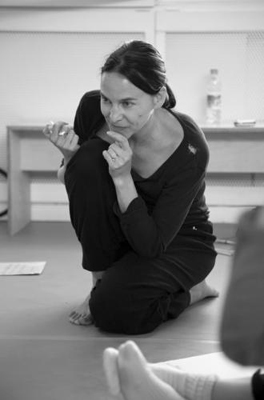 Sarah Warsop is the British Library's first ever jewellery designer in residence. One month into her residency with the British Library and Artquest, we caught up to find out how she's using our collections.

What made you apply to be the British Library jewellery designer in residence?

To find quality time to research and develop new ideas is always difficult as an independent maker. Although all my jewellery pieces are one offs, the pressure to have enough work for the next show, or to make a couple more pieces similar to something that has sold, always squeezes the time available to think about where the work might go next.
To be supported to do this is an amazing opportunity. The resources of the British Library are so vast it's like being told you have free reign in the biggest sweet shop in the world...

Can you describe your creative practice, including your choreography, dance and design work?
My practise spans dance, mark making and jewellery. I trained as a dancer and worked with Rambert Dance Company for six years before joining Siobhan Davies Dance in 1997.
For the past six years I have started to develop my own codes and systems often using text and sometimes music, to push the process of choreographing and performing. For example, in 2009 I collaborated with artist Idris Khan to make the film 'Lying in Wait'. The movement - developed using specific words and phrases – remained connected to its source material even in its performance. See a clip here.

In 2000 I began evening classes in jewellery, running from the dance studio to jewellery class once a week. I did this for about seven years until I eventually went to St Martins to do an MA (Design) Jewellery in 2007. I wanted to see if I could use my knowledge of movement to try and capture moments of dance in metal. Since then I have used small slivers of movement from my own choreography and taken the quality and dynamic of the action into a drawing process. I tend not to use models or mock ups, but work directly into metal from the drawings. This way the resulting pieces hold more of the action within them.

What are your goals for the residency, both on the research and business side of things?

I use drawing as the bridge between dance and jewellery and it's this part of my process right now where I am able to make the fewest choices. I'd like to work on why and how I'm putting pencil or charcoal to paper. By looking at how artists working in other mediums use mark making to express intension – such as composers using graphic scores – I'd like to develop how I think about this element of my process so I can consciously use how I'm drawing to influence the final jewellery pieces.

As far as the business side of things is concerned, I need to continue to try and find my ideal audience/customer, to build confidence in approaching people who may help me, and to gather tips and ideas which are easy to implement but may make a difference to how I'm able to sell my work. While I'm able to sustain my creative energy I tend to flag when it comes to selling myself and my work.


What interesting collection items have you found so far?

I have been spending a lot of time with a score called 'Treatise' by Cornelius Cardew. There are a few audio versions of the score available to listen to and I've been mining one in particular for ideas and inspiration. There's also some writing and an audio of an introduction to Treatise spoken by the composer himself which has proved useful too.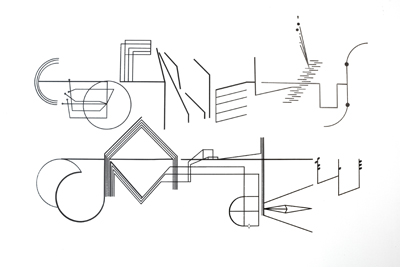 Image: 'Treatise' by Cornelius Cardew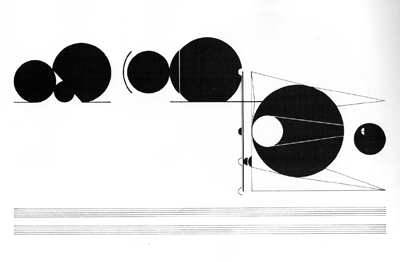 Image: 'Treatise' by Cornelius Cardew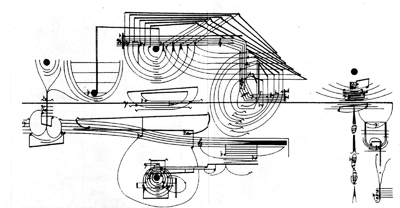 Image: 'Treatise' by Cornelius Cardew


What's next over the next few weeks?
I want to continue to dig into graphic scores and the musical interpretations of them. I'd like to do some bigger mark making experiments using some of the ideas which came out of the Cardew 'Treatise' score. I have also just been introduced to the calligraphy collections so we'll see where that goes.