Paper fashion show at LATE at the Library: Fashion Flashback
One of the highlights of our LATE at the Library: Fashion Flashback is going to be our paper fashion show. I say ours, but it will be showcasing the designs of fashion print students from Central Saint Martins, as well as well-known fashion designers such as Giles Deacon and Osman.
A brief was set for the students and designers, which involved using a special type of material called Tyvek (like paper but stronger). The Tyvek was then cut into simple shift dress shapes and the designers could put any design or colour on to it - as long as it was inspired by our collections! On the night, the dresses will all be showcased and their connection to the collections explained. There will also be make-up by Chantecaille and hair by Trevor Sorbie.
The inspiration that some of the students have taken from the Library has been so broad so we thought it would be nice to share some of the images of them brainstorming and prepping for their final design.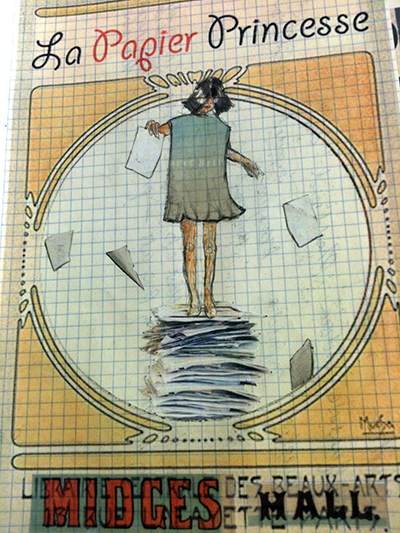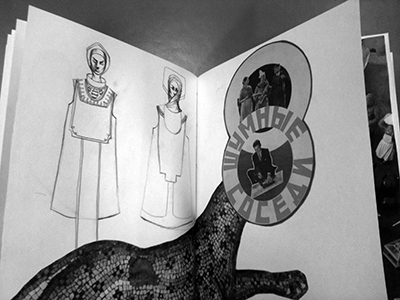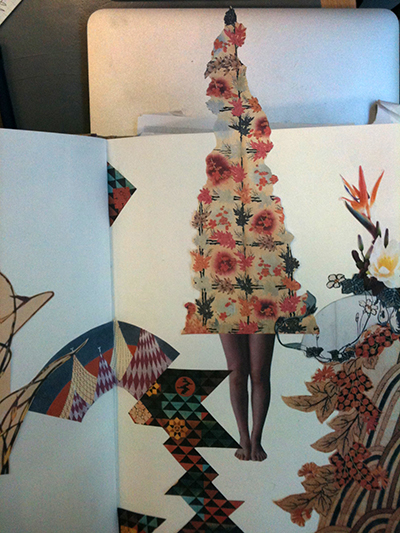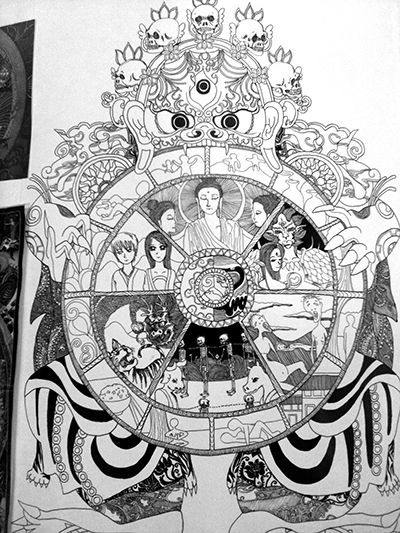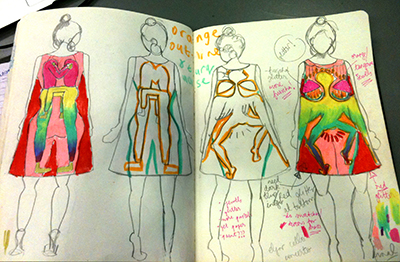 For more information on the paper fashion show, take a look at the Central Saint Martins students' blog
If you'd like to see the finished products don't forget to come along to our LATE, you can book tickets and check out some more information about the Spring Festival