Alice in Wonderland original illustrations at the British Library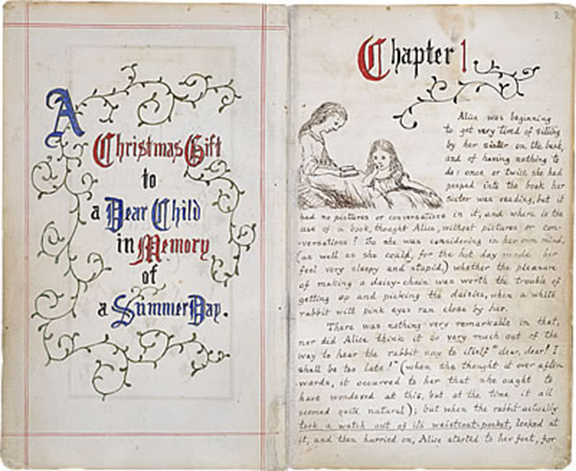 The Library is famous for having the original Lewis Carroll manuscript of Alice in Wonderland with its fabulous illustrations. You can turn the pages and see the images online via our Turning the Pages site.  I've also picked out some of my favourite illustrations for you.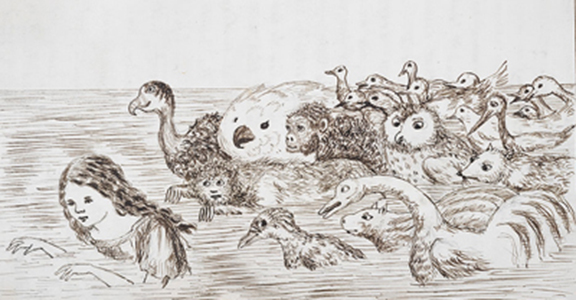 Lewis Carroll was in fact a pen name created by Charles Dodgson, an Oxford mathematician. Dodgson was fond of children and became friends with Lorina, Alice and Edith Liddell, the young daughters of the Dean of his college, Christ Church. One summer's day in 1862 he entertained them on a boat trip with a story of Alice's adventures in a magical world entered through a rabbit-hole. The ten-year-old Alice was so entranced that she begged him to write it down for her. It took him some time to write out the tale - in a tiny, neat hand - and complete the 37 illustrations. Alice finally received the 90-page book, dedicated to 'a dear child, in memory of a summer day', in November 1864.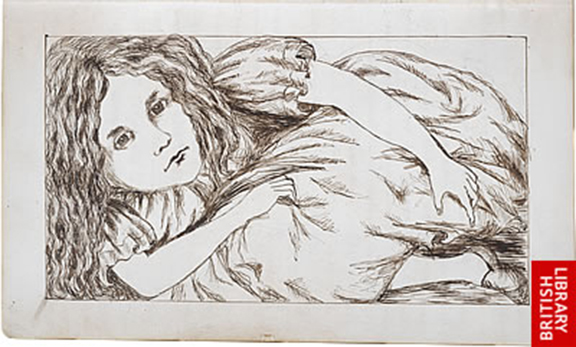 Urged by friends to publish the story, Dodgson re-wrote and enlarged it, removing some of the private family references and adding two new chapters. The published version was illustrated by the artist John Tenniel.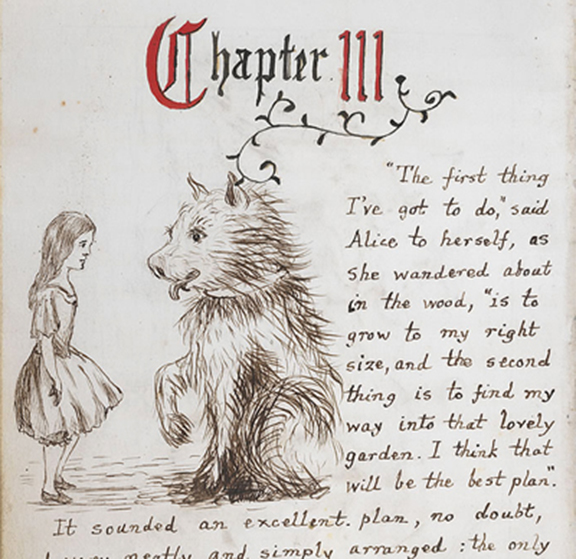 Many years later, Alice was forced to sell her precious manuscript at auction. It was bought by an American collector, but returned to England in 1948 when a group of American benefactors presented it to the British Library in appreciation of the British people's role in the Second World War.