Goodbye Fran, hello Kissley
For the last two years I've been coming up with ideas to help creatives use the Library's amazing collections and Business & IP Centre, and it's time to hand over the baton for a while!  I'm about to go on maternity leave, so I'll be handing over to the very lovely Kissley Leonor, who is going to take over writing this blog. We worked together a lot on our last Spring Festival and she also set up the Library's innovative Young Patrons programme.  We thought this would be a good opportunity to give you, dear reader, an outro-intro interview about us!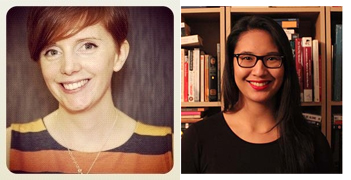 What about the Library's collections has surprised you the most?
Fran: One of the main reasons I love working at the British Library is because the collections constantly surprise me! You can never exhaust them. I really enjoy meeting up with Curators who can show you something really unique and special that you hadn't expected.  A lot of creativity is like that: having serendipity and inspiration from unexpected places.
I do have a favourite collection item. We have a Japanese woodcut print from the 1800s of kimono patterns of clouds. They're very lovely. Some of the Central Saint Martins students used them for inspiration for our recent Fashion LATE in Spring Festival.



 
Kissley: Whatever your interests are, we'll have something for you here and that's incredible. I recently saw some short films from our Kodak Archive that used bizarre psychedelic-like editing techniques and I thought, there are film nerds out there who would love this.  Here are some screen shots: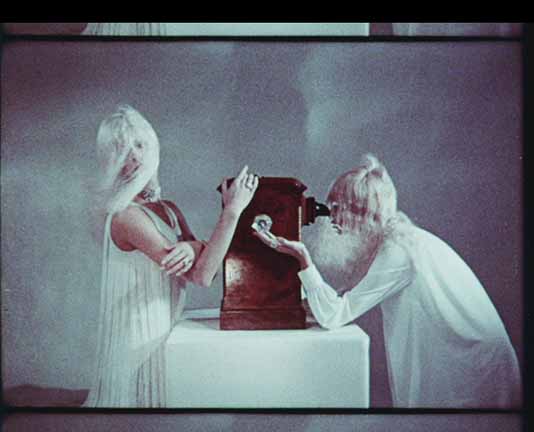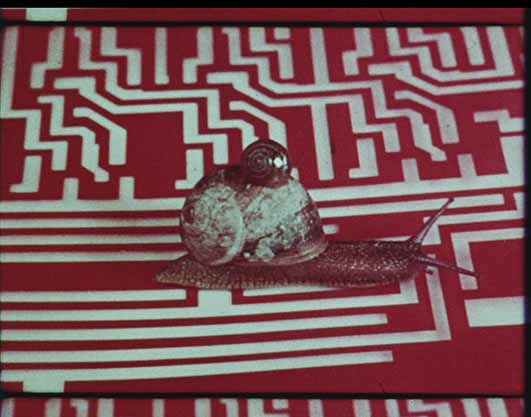 When you meet people for the first time how do they react when you say you work at the British Library?
Fran: Sometimes people think I'm a librarian, but actually my background is in multimedia design and marketing. They usually find the Library intriguing.  And if they're not convinced, I tell them that we have a copy of every comic printed in the UK, a huge music collection which includes bootleg vinyl and 1920s knitting patterns. Then they start to think it's cool.
Kissley: Most people say "Wow!" My dad still thinks I'm a librarian.
What will you miss the most about the job?
Fran: So much! Over the last two years I've been reaching out to creatives in fashion, design and film to encourage them to use our collections and Business & IP Centre. I've had a lot of creative freedom to come up with my own projects, including Spring Festival. I really enjoy being given big challenges and being able to come up with my own ideas. Going off to have a baby, I'm going to miss meeting so many interesting people all the time. But I'm sure I'll have my hands full! 
What are you looking forward to doing in the job?
Kissley: I'm most interested in meeting creatives and seeing how they use our collections in their work. For example, illustrator Josie Shenoy came to our Inspired by… Maps event and she's now designing work inspired by the items we displayed.

What is your favourite film?
Fran: There's a lot of movies I love, but my all time favourite is The Good, The Bad and The Ugly. Sergio Leone, the Director, Clint Eastwood who plays 'Blondie', and Eli Wallach who plays 'Tuco' are all first class.  I also really love the composer Ennio Morricone whose music in the film is so fantastic.
Kissley: I really love You've Got Mail. There are so many great lines in it like: "Once I read a story about a butterfly in the subway, and today, I saw one! It got on at 42nd and off at 59th, where, I assume, it was going to Bloomingdales to buy a hat that will turn out to be a mistake, as almost all hats are."