What they're wearing - British Library Readers
I hope you're all enjoying this sizzling hot summer weather. I was curious to see the sartorial landscape of our piazza so I snapped these photos of some Readers. No doubt they will be relieved to return to our chilly Reading Rooms after their lunch break!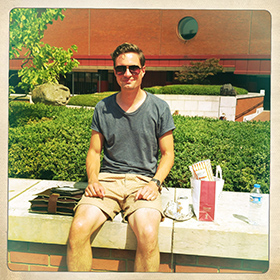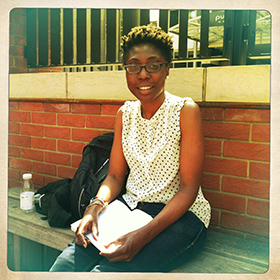 L: Tim is preparing a conference paper on gothic fiction. I love his spotted shorts and classic leather satchel.

R: Natasha is using our Business & IP Centre to help grow her social enterprise. She's also sporting spots!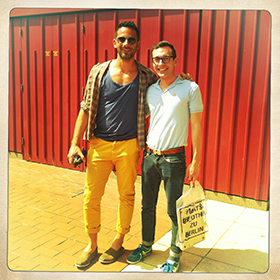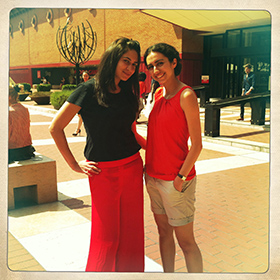 L: Sergio, in those wonderful canary yellow trousers, writes about film and his friend Roger, with those thick black-rimmed glasses I hope never go out of style, writes about 18th century music.

R: Neda and Areej are both doing their masters in management of innovation at Goldmiths. I spotted their fiery orange-red outfits from across the piazza.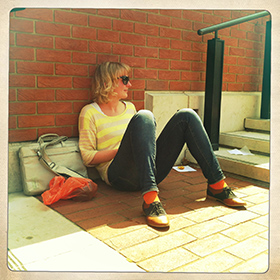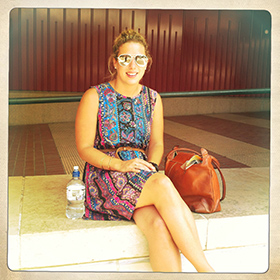 L: Chantal is doing her masters in photography at Goldsmiths. Her jeans look great with her orange socks and two-toned brogues.

R: Jessica goes to The School of Oriental and African Studies and is writing her dissertation on gender violence in Colombia. The pretty print on her dress has a slight South American feel to it.