Interview with Blonde + Ginger - Womenswear fashion brand
Every time I meet fashion designers I always ask where they get their inspiration. It isn't often that a library is listed but after I tell them about all the amazing collections at the British Library - vintage knitting patterns, silk embroidered book covers, Japanese woodblock prints, British Vogue magazines from 1916 to today, plus free business advice - they're always surprised and interested in visiting. Here Elizabeth Carrick, fashion designer and founder of womenswear brand Blonde + Ginger, tells us about her inspirations and business challenges.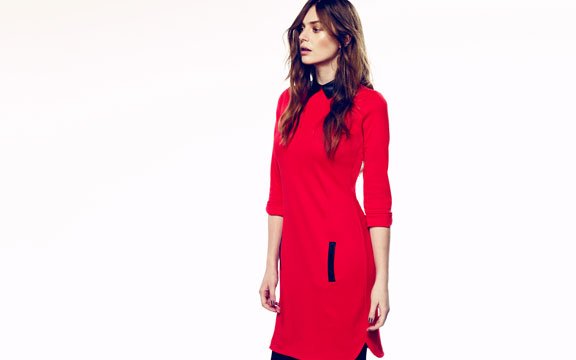 Where do you find inspiration for your designs?   
Colours that you see around you in nature, paintings, photography, street signs - something can just jump out at you as being a great colour combination, shape or form. Sometimes a beautiful piece of fabric or a colour can be the inspiration for your whole collection.

Digital content can be good too as it will spark your imagination visually but touching and feeling fabrics, seeing how they hang, fit and drape helps to understand what you can create.

Listening to music often gets me thinking about a mood or a feeling I want to create with my designs. 
We've got a great music collection at the Library like skiffle recordings from the 1950s that inspired bands like Led Zeppelin, The Hollies and The Beatles. Have you used the Library's collection for inspiration? 
I have used many libraries for sources of material but I was not aware of the wealth of inspiration that there is at the British Library!
Now you know! So, your limited edition products are Made in Britain – what does that mean to you? How important is it to work with local businesses?
In my previous job I had the privilege to work with manufacturers all over the world.  Many of them are very clever, talented teams of people, creating lovely garments. Different countries offer different skills. India make the most beautiful hand embroideries, Turkey is great for tailoring and denim however I felt frustrated at the lack of companies and brands in the UK not using our own talented manufacturers.

It is normally due to the higher prices and lack of being able to produce big volumes, that make companies go further afield to produce. However by making in Britain I am able to oversee more easily my production and the fit and finish of the garments is second to none.  I feel proud at the high quality our country can produce.  I am not a fan of mass produced fashion as it feels less special to wear.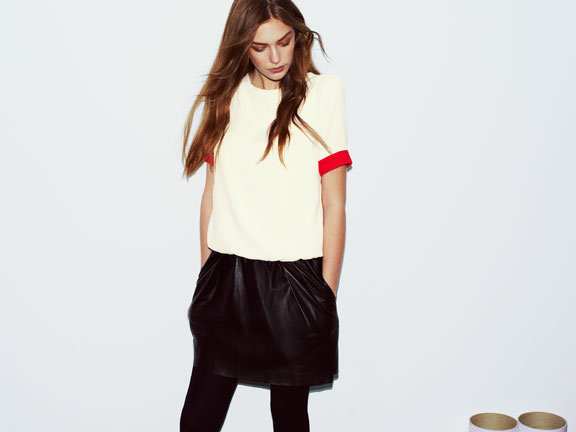 What has been your biggest challenge as a small business?

Needing to do everything yourself and trying to be good enough at it all! I love the designing and the creative side of the business and I feel natural in doing this but I need to develop my skills in other areas, such as marketing. You are never going to be great at every role you need to do but you can't afford to not try your very best. Marketing for me is my biggest challenge so I listen to others for ideas and advice and make sure I do bits everyday.
Lastly, you took part in PopUp Piccadilly, what kind of feedback did you get?
It is great getting feedback from customers and seeing their reaction to your clothes, especially as I sell my label on-line. I have also had the chance to meet with buyers from boutiques and the press so it is a great way of getting your label out there.

Speaking with other designers in the same position as yourself can be really motivating and encouraging too. You are able to share experiences and tips and you realise you are not alone in some of your struggles.
The British Library Business & IP Centre offers tons of support for creative businesses:
Fashion forecasting workshop
Marketing masterclass
Webinar - Social media for businesses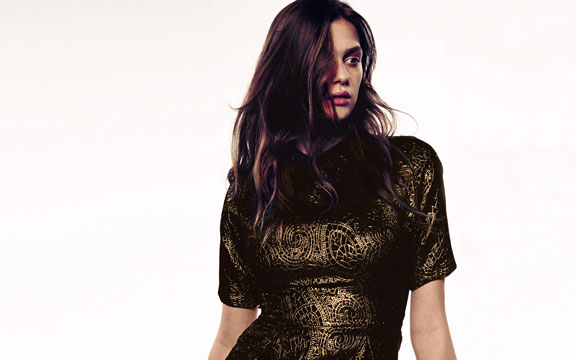 Images courtesy of Blonde + Ginger