Hidden Treasures - Unique and rare British Library collections
This week the Library took part in Hidden Treasures, a national initiative to celebrate collections in UK museums and archives. Our expert curators and conservators selected some unique items to illustrate the variety in our massive collections. It was a very popular event and for those of you who weren't able to join us, here are some photos.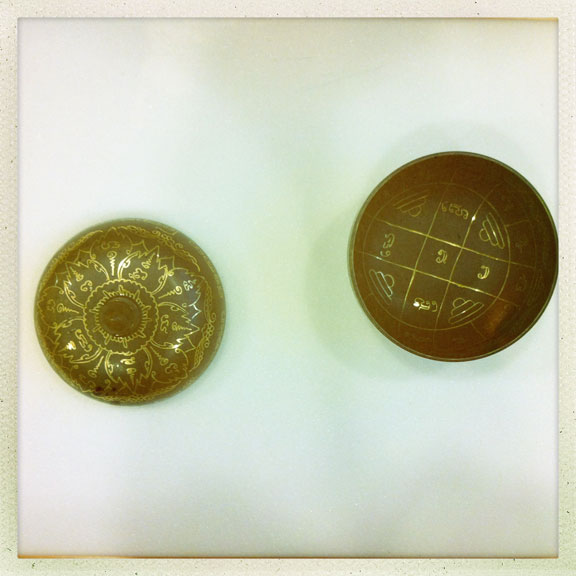 Yantra - A miniature ceremonial bowl used in Buddhist rituals in honour of the deceased. Made of blackened brass, Khom script. Maker unknown, (1916) Shelfmark Or.16864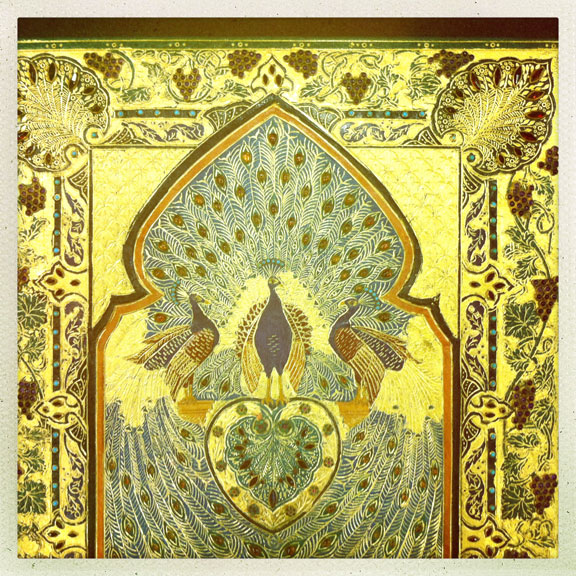 Rubaiyat of Omar Khayyam - Book cover tooled with gold and inlaid with topazes, turquoises, amethysts, garnets, olivines and an emerald. Stanley Bray (1989). Shelfmark  C188c27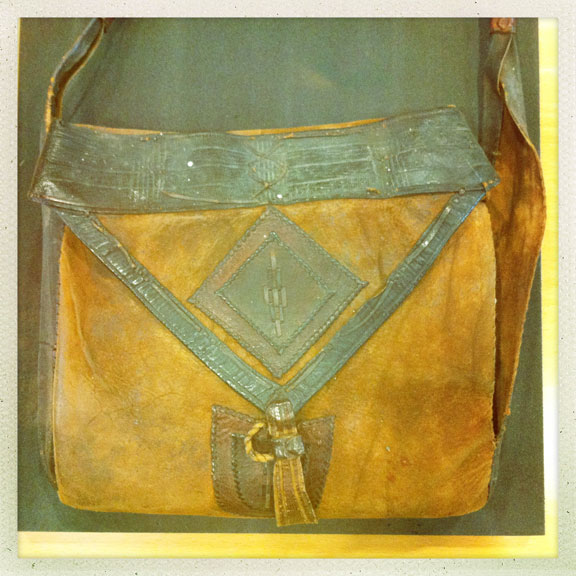 Goat skin satchel - Storage for a late 18th early 19th century Sub-Saharan Africa Quran.  Shelfmark Or.16751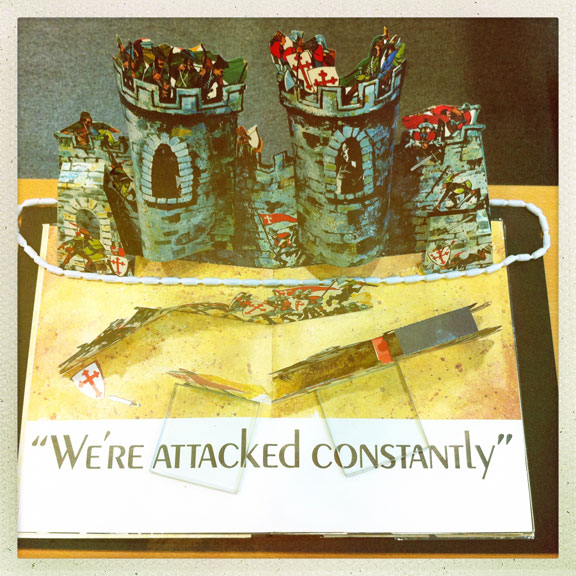 Index - Pop-up book by Andy Warhol (1967). Not yet catalogued.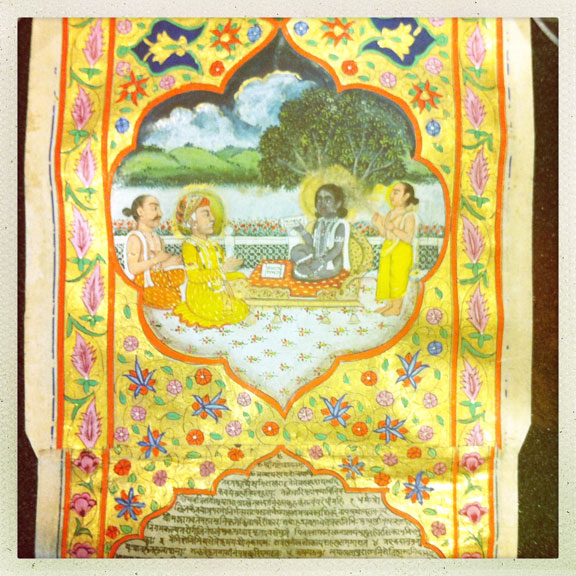 Bhagavata Purana - Hindu religious text, Sanskrit on silk paper (18th century). Shelfmark Add MS 16624
The Book of the Psalmes - Embroidered silk binding (1640). Shelfmark C143a10
The British Library has a substantial collection of English embroidered book bindings dating from the 14th century to 20th century. I wonder, what is the significance of the severed head? If you know, holler at me on Twitter @BL_Creative !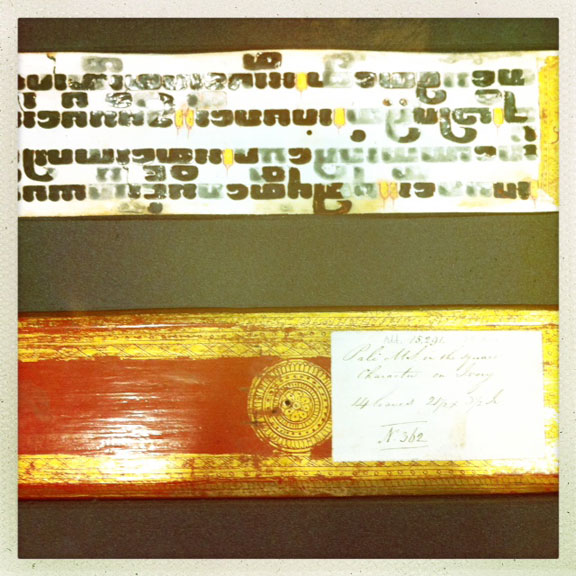 Kammavaca -  Buddhist sacred book in Pali language (Burmese square characters) on 14 sheets of ivory leaves decorated in gold and red lacquer. (1750-1825) Shelfmark Add.15291

These rare and beautiful items are wonderful inspirations for designers and makers. Learn more about researching our collections for your designs at our Fashion Forecasting workshop.