Announcing short courses on creating graphic novels
I am very excited to announce a series of short courses on graphic novels as part of our exhibition Comics Unmasked: Art and Anarchy in the UK.
These courses will take place inside the exhibition gallery after regular opening hours. The exhibition space was designed by award-winning comic book artist Dave McKean - it'll be like being inside a living comic! 
Practical and inspirational, these courses are for writers and illustrators working/studying in all levels - beginner, intermediate and advanced. We've got a stellar line-up of course leaders: John Harris Dunning, co-curator of Comics Unmasked, Dr Ariel Kahn, senior lecturer in creative writing at Roehampton University and special guests Sarah Lightman, director of Laydeez do Comics and Emma Hayley, publisher at SelfMadeHero.  
Explore and create.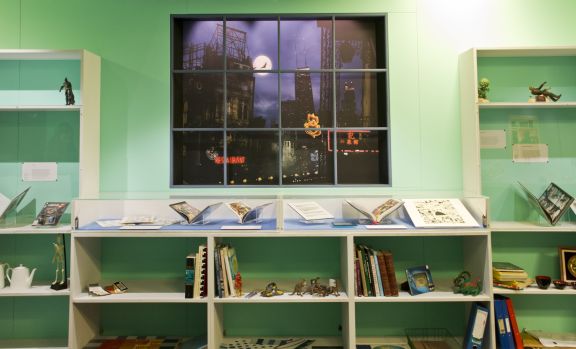 Newly commissioned artwork by Dave McKean inside an artist's studio in Comics Unmasked (c) Tony Antoniou

Becoming a Graphic Novelist - Who is in charge? The dynamics of image and text
Thu 19 June 2014, 18.30 - 20.30
Becoming a Graphic Novelist - Subverting Stereotypes
Wed 25 Jun 2014, 18.30 - 20.30

Creating great comics characters means having the courage to subvert stereotypes and challenge yourself. Together we'll find a space where myths are remade and personal demons are confronted. We'll introduce the key elements to allow you to develop your own unique creative process and liberate your own comics voice. But creating character isn't enough. It's all about the way you tell it. The playful and passionate relationship between image and text is at the very heart of comics. Taking inspiration from fantastic scripts by Neil Gaiman, Alan Moore and Grant Morrison, and channelling everything from silent film to online gaming, we'll find a rhythm that will make your story dance.
Mastering the Graphic Novel - Playing with Fire: Sex, Subversion and the Self
Thu 26 June 2014, 18.30 - 20.30
Mastering the Graphic Novel - Pushing the Boundaries: From Pitch to Publication 
Wed 2 July 2014, 18.30 - 20.30
Bring it on! We invite you to bring your ideas, scripts, works in progress, and also your blocks, challenges, places where you feel stuck. We believe these are the keys to transforming your work. We'll show you how to unleash the power of the page to enhance reader involvement and maximise the impact of your work. The most inspired comics are not afraid to look deeply into self and world. They draw on scripts that are a fluid dialogue between writer and artist. Come and be part of the conversation.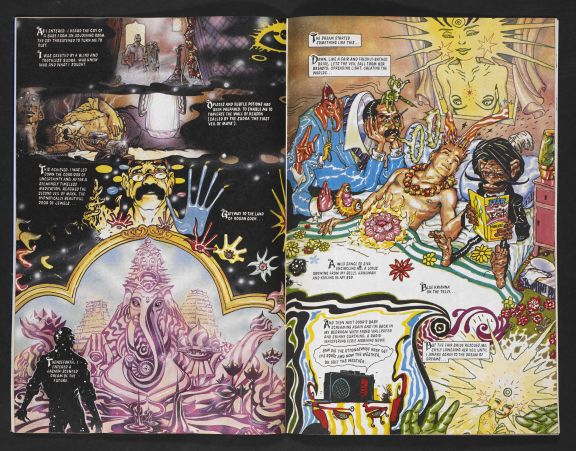 Rogan Ghosh, by Peter Milligan and Brendan McCarthy, 1990 Revolver (c) Peter Milligan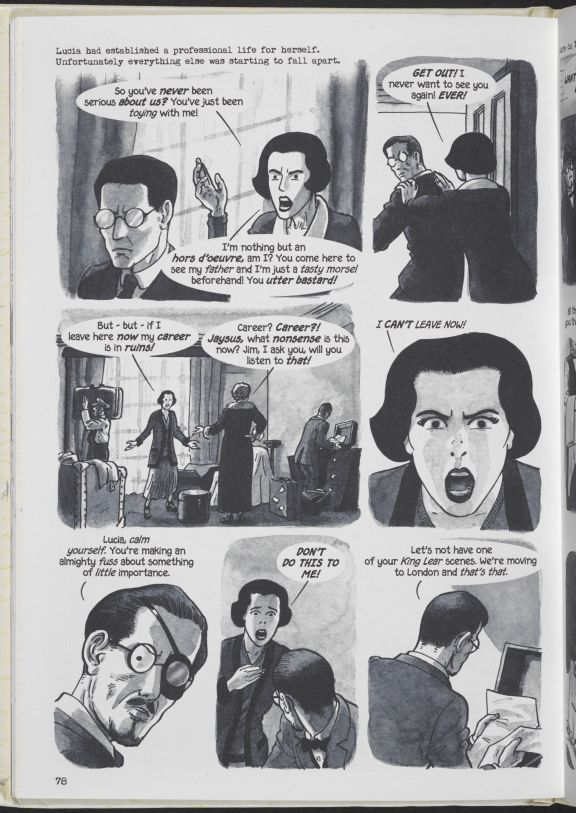 Dotter of her Father's Eyes, 2012, by Mary Talbot, Bryan Talbot (c) Mary and Bryan Talbot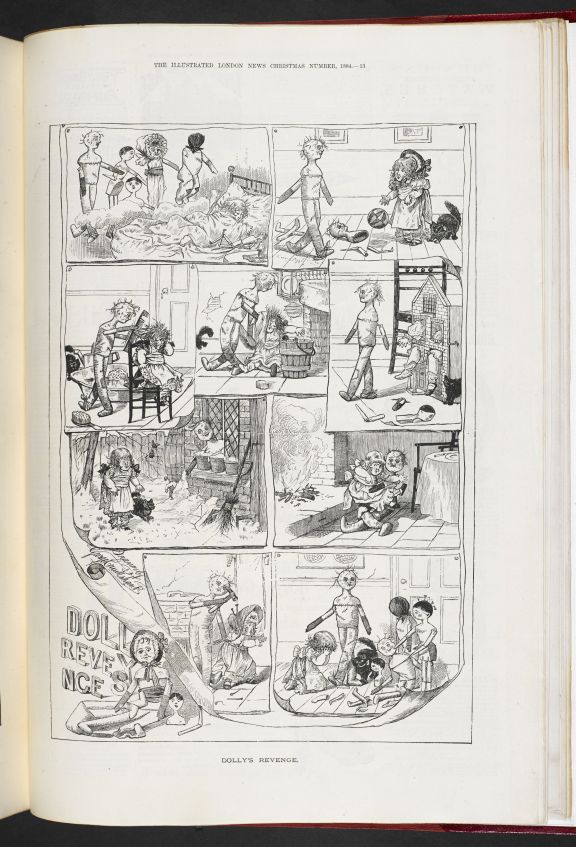 Illustrated London News (Christmas 1884), Dolly's Revenge (c) British Library Board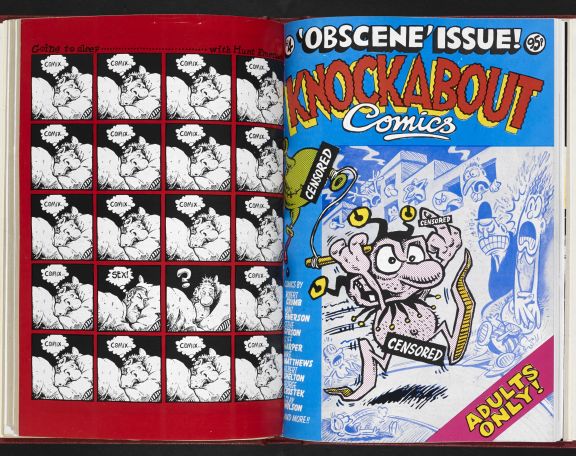 Knockabout Comics, 1984, no.4 'Obscene' issue (c) Hunt Emerson. Published by Knockabout Comics