Cultures of the dark side: Meet our Gothic stall-holders
On Sunday 9 November 2014, as part of the Library's Cultures of the Dark Side: A day of Gothic music and fashion, we'll be running a pop-up market in the British Library Entrance Hall. Come and meet our stall-holders:

Annabel de Vetten, Conjurer's Kitchen
Annabel de Vetten is the creative brains behind Conjurer's Kitchen. Formerly trained as a sculptor, and having made a full-time living as a successful fine art painter, Annabel is taking the cake world by storm, presenting cake and other food art that's well outside the fare you'd find in your local bakery. Drawing inspiration from the things she loves - horror movies, alternative art, and whatever strikes her fancy, Annabel's creations have been featured TV and in the national press.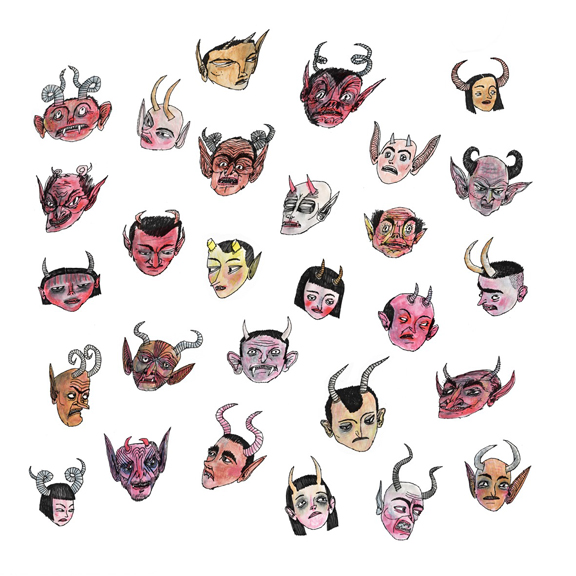 Benjamin Phillips
Benjamin Phillips is a London-based artist and illustrator. His work can be both charming and amusing whilst at other times more sinister and melancholy. Offering a glimpse into strange and abstract narratives his creative works are heavily laced with humour. His art has been exhibited in galleries and print publications across the world, but has also been applied to book covers, album sleeves and other merchandise.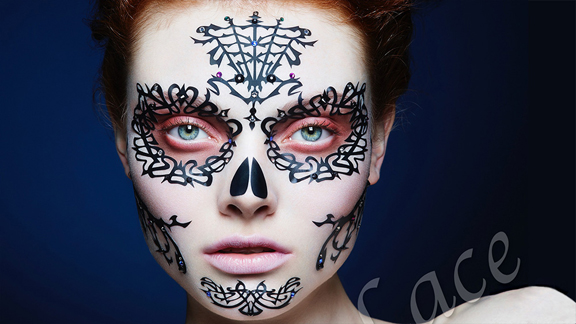 Face Lace
Face Lace is a British brand specialising in ready to wear Makeup designs. It launched in 2012 and was founded by Phyllis Cohen. She is a make-up artist who is famous for her intricate designs and bold fashion. The designs won't fade or smudge and can be re-used. All of the designs are made in the studio, by hand, in small high quality runs. Face Lace now has retailers in 16 countries. Phyllis has also used the British Library's collections and her products are being stocked in our Shop. 

Helen Norman
Kitsch from the Krypt focuses on Helen's main interests; kitschy colours and gaudy jewels with images and icons of horror, macabre and cult favourites. When she creates her jewellery and accessories her tongue is firmly in her cheek.
Jack Penny
Jack Penny is an illustrative artist whose work takes inspiration from the unseen characteristics of people. Jack is drawn to human imperfection - the obscure and secret - the parts we try to hide. He takes these individualities and highlights them in bold, loud colours and abstractions, creating uneasy, often gothic work.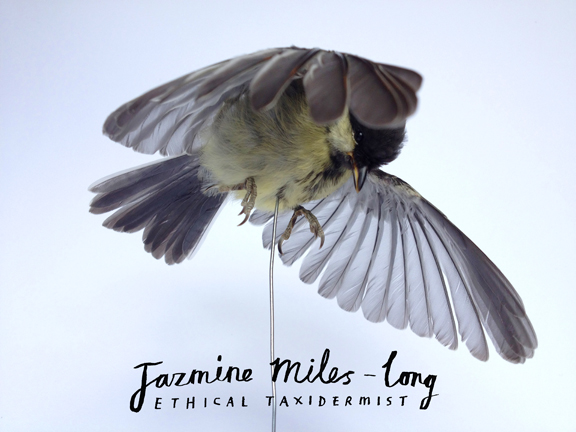 Jazmine Miles-Long
Jazmine Miles-Long is an ethical taxidermist working only with animals that have died from natural causes or as road casualties. Jazmine produces modern, naturalistic taxidermy on commission for artists, museums, conservation studios, collectors and photographers among others. She is also on the committee of The Guild of Taxidermists and is the Editor of their annual journal.


Phoebe Richardson
Phoebe Richardson is a London-based graphic designer. Her range of Bone China has received press in a number of publications including The Book of Skulls (Lawrence King) and magazines including GQ, Stylist, Time Out, Living Etc and Sunday Times Style. Other work includes music packaging for the Pixies and David Lynch with artistic direction from Vaughan Oliver. Phoebe is currently redesigning the website for luxury fashion retailer Jaeger, whilst continuing to sell anatomical china to people who love bones. She has also used the British Library collections for inspiration.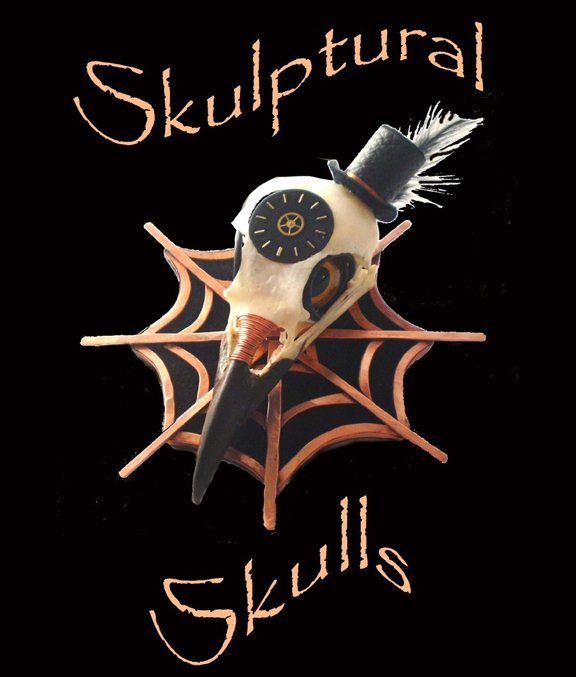 Sarah Healey
Sarah Healey's unique skulptural skulls reflect a fascination for the macabre with twists of eccentricity. Using real bird skulls she creates exclusive one off pieces using an eclectic mix of materials and themes. The symbolic contrast between beauty and decay. These captivating sculptures can be worn as brooches, hatpins, hairpieces and pendants.

You can find out more about the day on the British Library website (look out for our Gothic fashion event at 1.45pm.