How the British Library supports fashion researchers and designers
If you are involved in fashion design, history and research, we can help you.

Be inspired by our collections
Inspiration can be found everywhere and our collections showcase not just fashion items from different eras and different countries but also prints, colours, shapes and textures. For example our Japanese collection contains original kimono pattern book designs from before the twentieth century and the most wonderful print designs, abstract lotus flowers and beautiful Japanese and Chinese calligraphy.  
Central Saint Martins History of Fashion students recently created a pdf guide for fashion researchers to the British Library collections.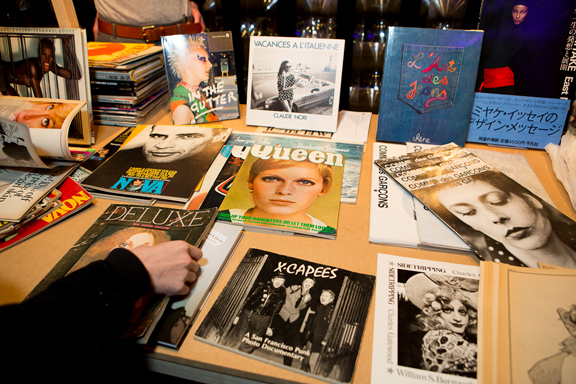 Image from British Library Fashion LATE to promote its fashion collections
We have an extensive archive of fashion magazines ranging from the early nineteenth century up to modern day including Vogue, Harper's Bazaar, i-D and Elle. These original magazines have been maintained and looked after carefully by our newspaper collections curators and show the changing yet slightly cyclical nature of fashion. Some magazines, such as American Vogue, are also available as e-resources in our Reading Rooms.
So how can you use the archive?  You need to get a free Reader Pass to see our collections in our Reading Rooms in London and Boston Spa, Yorkshire. These short animations should help get you started.

Get help with the business side of things
In our Business & IP Centre you can get advice and support on working for yourself and setting up your own business. This could include business planning, finance, market research (we have some amazing reports on retail trends, for example) and intellectual property. We run a full programme of events, networking and one-to-one advice sessions. Some sessions are tailored to a fashion audience - 'Make it, Sell it' speed mentoring, workshops with the Design Trust and Fashion Angel and workshops and webinars with fashion trends forecaster Geraldine Wharry (WGSN, Samsung) in the Centre. Read her overview of fashion trend forecasting here.

Lastly, if you have already set up in business, you could benefit from our EU-funded Innovating for Growth programme.
Watch this video with ethical fashion designer Lucy Tamman on how she has used the Library:
Use our building as a backdrop for shoots and fashion shows

The Library's stunning St Pancras venue has been used for fashion shows (see our article on events and shows with YMC (You Must Create) and Central Saint Martins).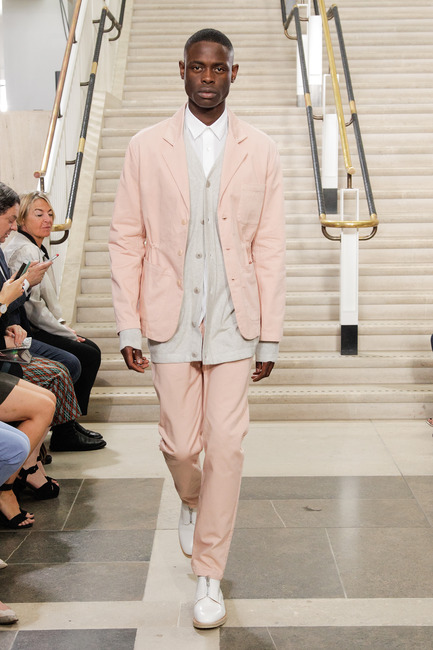 Image: YMC menswear fashion show at the British Library
Working in partnership
The Library has worked with a number of fashion-related partners including Central Saint Martins, London College of Fashion, British Fashion Council, Fashion Angel, Trend Atelier and Etsy UK.
Read more fashion-related blog articles here