How the British Library supports film makers
If you are involved in making and researching films, we can help you.
Be inspired by our archive
If you need to check your facts or find new strands to a story, we have lots of items in our collections for you to come and see. We have oral history recordings, newspapers, magazines, diaries and letters, photographs, maps, science and social science collections, moving image and all the latest journals and news.
We have one of the largest sound collections in the world, holding over 3.5 million recordings which cover the entire range of recorded sound from music, drama and literature, to oral history, accents and dialects and wildlife sounds.
You can also watch our collection of 60,000 moving images. As well as news programmes, it includes ethno-musicological films and videos, video recordings of experimental theatre, oral history recordings on video, and television programmes (mostly music-related) from the 1980s and 1990s.
Last year we opened our 'News Room' service, a new dedicated space in our St Pancras building for newspapers, broadcast and web news. You can access microfilm and digital newspapers, with reference sources and expert help.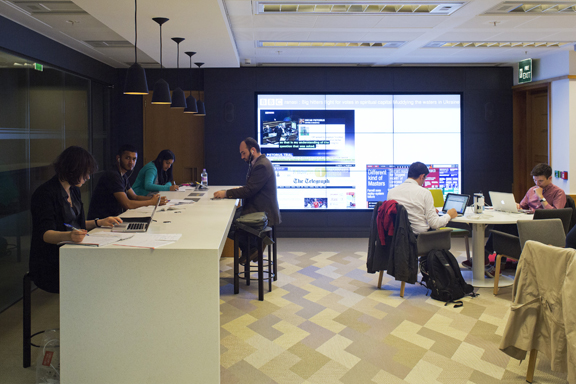 Image: British Library News Room
So how do you get to see the archive? You need to get a free Reader Pass and use our Reading Rooms in King's Cross London and Boston Spa in Yorkshire. To get a pass, you need to bring the correct ID to the Library and have an idea of what types of material you would like to see. These short animations should help get you started.
Get help with the business side of things
Come and use our Business & IP Centre for advice on either working for yourself or setting up a small company e.g. on finance, tax, business planning, marketing, branding and intellectual property.
You can find the Centre on the first floor of the Library in London wher, with your Reader Pass, you can access its wealth of business reports, trends analysis, start-up help guides and intellectual property resources. In the Centre you can also take part in networking sessions, workshops and one-to-one advice sessions.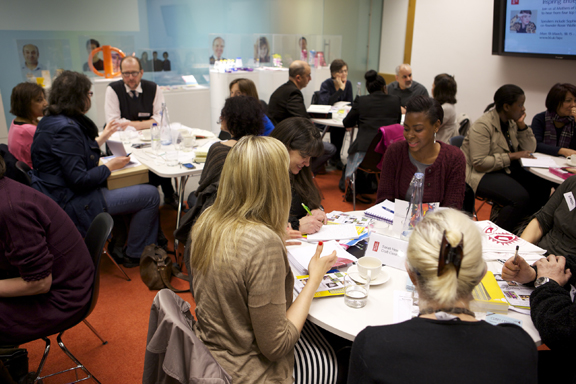 Image: British Library Business & IP Centre
Screening opportunities
We are always interested in working with talented film makers who have used the Library, and in some instances there is potential to help promote your work through events, blog articles and social media. We also regularly hold film screenings at the Library as part of our public programme, often linked to our major exhibitions.
A location for filming
For a fee, you can apply to film in our buildings. Find out more on our Press website.
Working in partnership
The Library works in partnership with organisations in the media sector such as the BBC, BFI, Future Shorts, Sheffield Doc/Fest, Focal and IdeasTap.
Read our other film related blog articles