12 January 2015
Launching Living Knowledge
When I became Chief Executive of the British Library just over two years ago, I was proud to join one of the world's greatest knowledge institutions.
At times of great disruption in technology and access to information I believe that organisations like ours have an historic remit to think and act with a view far into the future, and should play a full part in shaping the changes that lie ahead. Knowledge, innovation and creativity will support long-term economic growth in a post-industrial age, but can only do so with sustained investment and continued acknowledgement of their importance to society.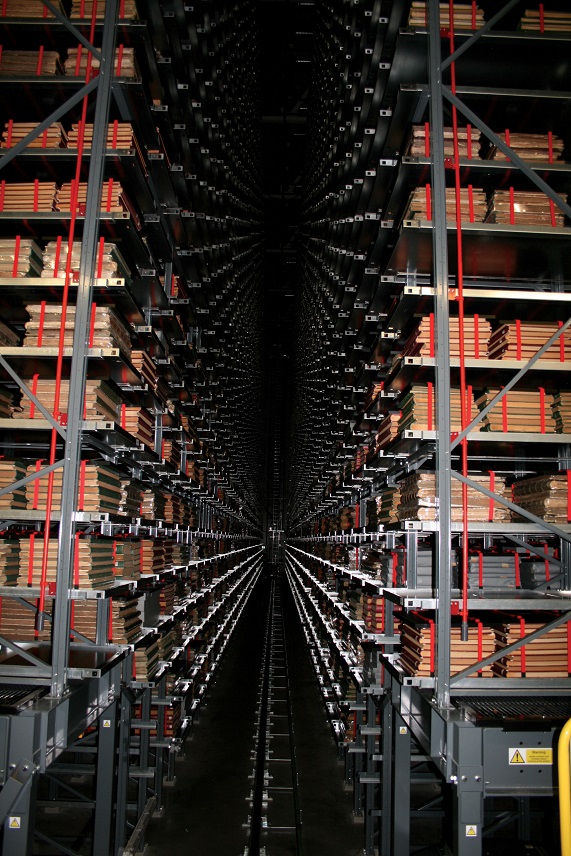 The National Newspaper Building at Boston Spa. Photo by Katie Betts.
Today, at the start of our exciting and historic Magna Carta year, the British Library publishes its new statement of vision and purpose, Living Knowledge. This document provides the overarching vision for where the Library wants to be by the time it reaches its 50th anniversary in 2023.
Living Knowledge defines the British Library's enduring public purposes – in custodianship, research, business, culture, learning and international relations – and makes the case for the vital and growing importance not just of this institution but the UK's whole national infrastructure of knowledge and innovation, including libraries of all kinds.
We are living through profound changes in the whole global system of information and publication. The genius of the British Library's founders was to combine an Enlightenment heritage with a determination to keep pace with research and science in all its forms. Now we, and others, have to adapt to enable people to use technology and data to create new things with our collections and drive knowledge and growth creation in the 21st century.
Guided by the vision and values of Living Knowledge the British Library will embark on a number of ambitious projects that will support its mission to make our intellectual heritage accessible to everyone, for research, inspiration and enjoyment. These include digitally preserving the nation's 6.5 million sound recordings, extending the successful Business & IP Centres to 20 UK city libraries, supporting the public library network and growing the diversity of the Library's cultural and learning programmes onsite and online. These programmes will both enable greater access to our collections for more people and will also diversify access across the UK. 
I hope you enjoy Living Knowledge. We have kept it as short and as clear as we can. It does not pretend to have all the answers – the world changes all the time – but it does set a tone for the kind of organisation all of us who work here want to be part of: creative, innovative, resourceful and open to partnerships of all kinds. We look forward to developing these ideas over the months and years ahead.
Roly Keating
Chief Executive
Roly Keating will be giving a speech to launch Living Knowledge at 19.00 on Monday 12 January. You can follow the livestream of this here: http://webcasts.umcdn.com/tbl028 and join the debate using the hashtag #livingknowledge.