27 February 2012
Success in "placing" historic maps
The crowdsourcing effort described in my last post was, I am happy to say, complete in less than one week. Many thanks to all that participated! Maurice Nicholson of Bedford submitted the most maps, and he will be in for a visit to the British Library in a couple of weeks.
Below is a visualisation of the maps completed (before any error-checking!)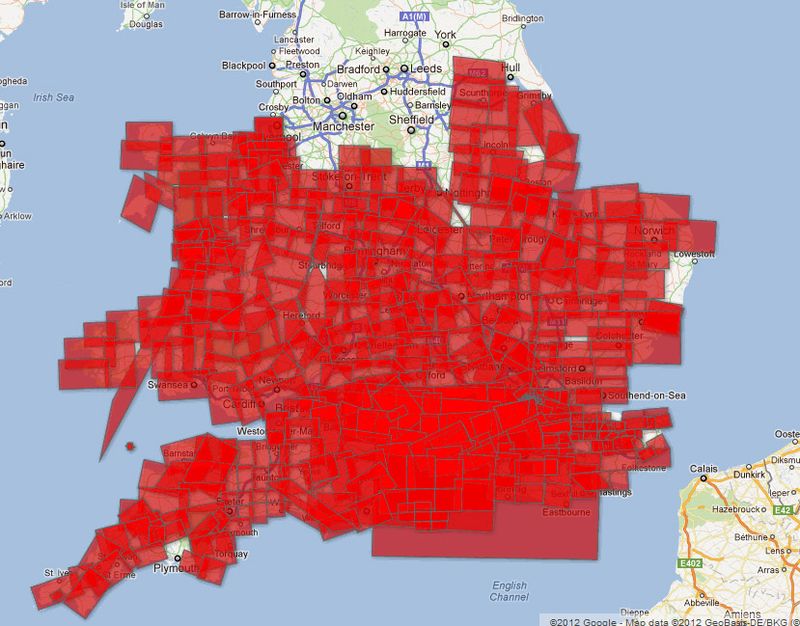 All of the maps in the project are still open for editing. Adding more points - spread across the entire map - will improve the accuracy of the data. From here, simply click on the red marker representing the map you wish to edit to enter the Georeferencer tool. If you have local knowledge of an area, we'd appreciate you reviewing what's there to ensure the best fit and minimise errors.   
Because of the quick work, the newly-georeferenced maps were integrated into the JISC-funded Old Maps Online, in which The British Library is partnering, in time for its launch. More on that soon...
Get in touch via [email protected] if you wish to be contacted when the next batch of maps is ready for georeferencing.