Off the Map Gothic
 
We all know that vampires don't exist and that there are no malevolent beings of Carpathian origin walking the streets of London, Nottingham or Whitby. Don't we. One of the really powerful aspects of Bram Stoker's 1897 novel 'Dracula' is how it creates the impression of authenticity, partially through how it is told (through diaries and news reports), partially through the novel's setting in authentically real places.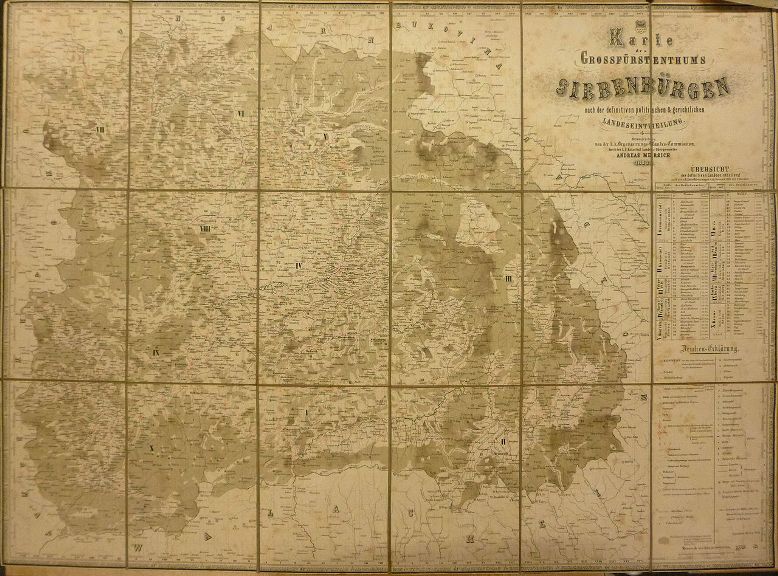 This is one of the maps that Jonathan Harker might have looked at prior to his fateful carriage ride into to the Carpathian Mountains. Strassen-Karte des Grossfürstenthums Siebenbürgen. Vienna, 1856. Maps 28238.(3.)

The second year of the British Library's 'Off the Map' competition is now well underway. In conjunction with gaming festival Gamecity and publisher Crytek, the student competition to create virtual gaming environments out of British Library collection items ties in with the major exhibition 'Terror and Wonder: the Gothic Imagination' which will open in October 2014.

One of the three 'places' we selected for student teams to work their magic on was the sleepy town of Whitby. I say sleepy, but of course this is where Dracula, in the form of a giant beast-dog thing washed ashore in England, thereafter making quite a nuisance of himself.

Despite its sleepiness, Whitby is a notable presence in maps and views. Early sea charts show the town quite prominently, and from late 18th and early 19th century prints, like this one by Francis Jukes, provide a powerful and romantic impression of the landscape which ties in with an increase in tourism to such places at that time. The other visual assets we have provided can be viewed here.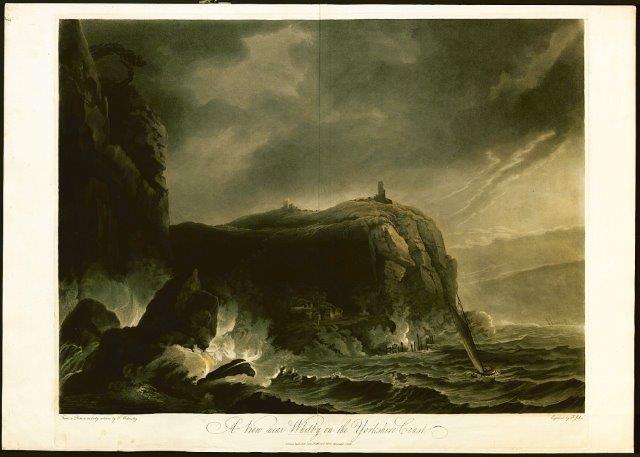 A view of Whitby on the Yorkshire Coast, by Francis Jukes. London, 1804. Aquatint. Maps K.Top 44.53-g.

An early view of one of the Off the Map teams' work shows that they have taken this powerful dramatic vision of Whitby, and made it even more powerful, dramatic, and darker. I'm so scared I can't even watch the end of it. Let me know what happens.