03 October 2013
English folksong at the British Library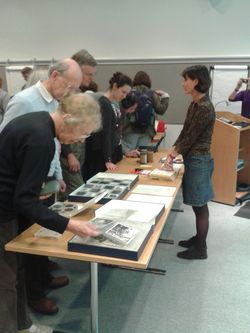 Saturday 21st September saw the London leg of The Full English's tour of Folksong in England Study Days, which took place in the British Library.
Renowned folklorist Steve Roud led the study day with a guest talk from Julia Bishop, Steve's co-author of the New Penguin Book of English Folk Songs who is also currently leading the project to produce the James Madison Carpenter Collection. See a full report by Scott Standing of the Full English's blogspot.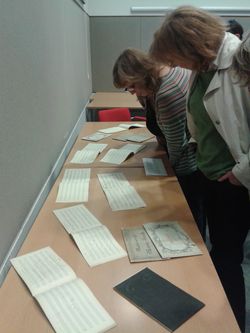 British Library curators, Nicolas Bell (Lead Curator Western Music) and Janet Topp Fargion (Lead Curator World and Traditional Music) organised a 'show and tell', bringing out items from the collections that now form part of the Full English's digital archive, such as Ralph Vaughan Williams folksong transcriptions, plus related items such as newly acquired photographs of Percy Grainger and selections of folksong recordings including wax cylinders recorded by Vaughan Williams, many of which are available for listening online at BL Sounds.