06 December 2012
Social Welfare at the British Library
Friday 7th December sees the launch of the British Library's new Social Welfare Portal. This blog post by Jennie Grimshaw, Lead Curator Social Policy & Official Publications, explains who this portal is aimed at, what it offers and a brief guide to using these services.
The British Library has developed a new portal website, Social Welfare at the British Library http://www.socialwelfare.bl.uk , as a  single point of access to its vast print and digital collections of research and information on policy development, implementation and evaluation.  The portal is primarily aimed at:
Researchers, policy officers, advanced practitioners and managers in the voluntary and independent sectors (including pressure groups and campaigning charities) and statutory social services
Social work students and their teachers
So, What is Social Welfare?
The portal will cover all aspects of welfare state reform - health and social care, education and training, employment services, housing provision, benefits and pensions, and community development and regeneration.  It will offer information about services and support for a range of vulnerable groups, including children, older adults, disabled people, people with learning difficulties, people with mental health problems, people from minority groups and ex-offenders.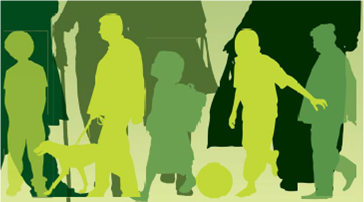 What does the portal offer?
The portal includes a high quality collection of full text research and evaluation reports, parliamentary papers, consultations and policy proposals selected by the Library's social policy curators and available for immediate download.  As well as digital documents, you will find details of books, journal articles, official papers, theses, archived websites and datasets in the British Library's collections.
Our monthly current awareness bulletin, Welfare Reform Digest, keeps you up to date with the latest policy debates, controversies and developments through abstracts from research monographs and articles in academic journals, professional magazines, and quality national newspapers arranged by broad topics.
Finding What You Need
If you are keeping up to date with the latest developments in a broad policy area like education or children's services, please browse the digital research reports collection or visit Welfare Reform Digest. If you are looking for information on a specific topic like attachment theory or foetal alcohol spectrum syndrome, please use the search box. You can search either:
When search results are displayed, you will be taken to Explore the British Library, our main catalogue. Most items can be delivered to your home or office in print or electronic form or accessed immediately through hot links from your results list. (NB fees will be payable for most full text journal articles).
Alerting Services
You can sign up for our monthly newsletter, and receive alerts tailored to your interests. Registration is free and takes just three minutes!
Users can also sign up to receive alerts about material newly added to the portal and other news via our Twitter feed, @blsocialwelfare
Next Steps
Please visit http://socialwelfare.bl.uk/, test the service, and let us know what you think at [email protected]