14 April 2014
Sound & Vision # 6: Wai Hon Chan
Over the past couple of months Graphic Media Design students from the London College of Communication have been producing coursework inspired by sounds from the British Library collection. The students were given their pick of recordings from the http://sounds.bl.uk site, and asked to produce graphical works in whatever form inspired them, for a project we called (logically enough) 'Sound & Vision'. Some of the students' work has been featured on this blog over two weeks.
Our sixth student is Wai Hon Chan, who writes about his Waterscape idea for a water soundscape in a public area.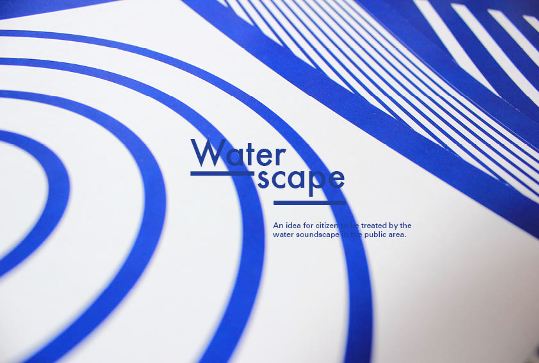 All images by Vaughn Chan
A soundscape is an environment which is created by sound. According to research, sounds have a healing quality for humans in the natural environment (such as forests, villages, beaches etc.). In the urban environment (London, Hong Kong, Paris etc.), people are made stressful by noise.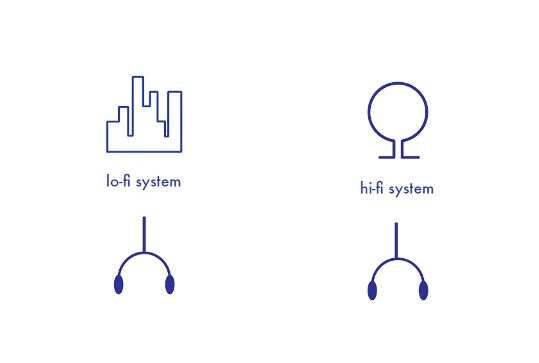 The soundscape in urban areas I call the Lofi system, in which we are confused by sound. My idea is to implant the Hifi system (from the natural environment) into the urban. Citizens should be able to enjoy natural sounds in the urban environment. The British Library contains a huge collection of the sounds of water. These collections would be beneficial to the urban citizen with their qualities and varieties.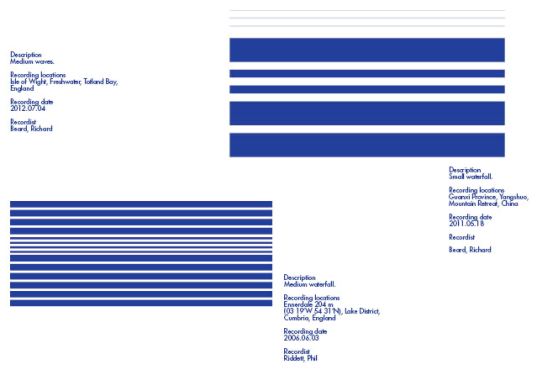 Waves: Medium Waves (recorded Isle of Wight, Freshwater, Totland Bay, 4/7/2012)

Waterfall: medium waterfall (recorded Ennderdale, Cumbria, 3/6/2006)

What is the connection between the human senses of vision and hearing? In Asian culture, people love to put the natural environment into their daily lives. From patterns on a bowl to sculptures made of stone, people love to imitate the natural environment with daily objects. This leads them to feel more comfortable and closer to the natural life. Tao is an important Chinese concept. The rules of nature guide human life and we live within these natural rules.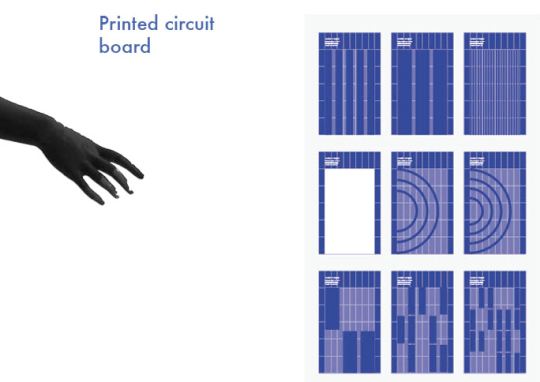 Water is formless, shapeless. Because of these natures, particular sounds are created by movement of water. The Waterscape is a graphical installation which helps to present the movement of water. With the Waterscape, people can touch the sound randomly. The installation is also a lake, a waterfall, a river which is implanted in the public space.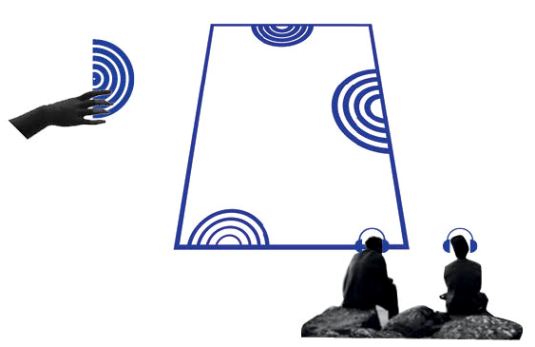 People can selected water movement cards such as rain, waves and waterfalls and have they played through the speakers. The cards are designed with a circuit board and connected to the pool. The frequencies of the water are represented on the cards. The height of cards will affect the speed of the water sound. People can combine different cards, and create their own Waterscape.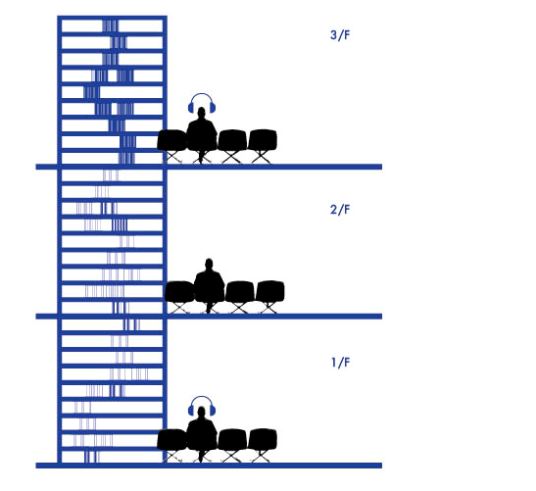 See more of my work at http://cargocollective.com/chanwaihon
Wai Hon, Chan