19 June 2014
New exhibition: Enduring War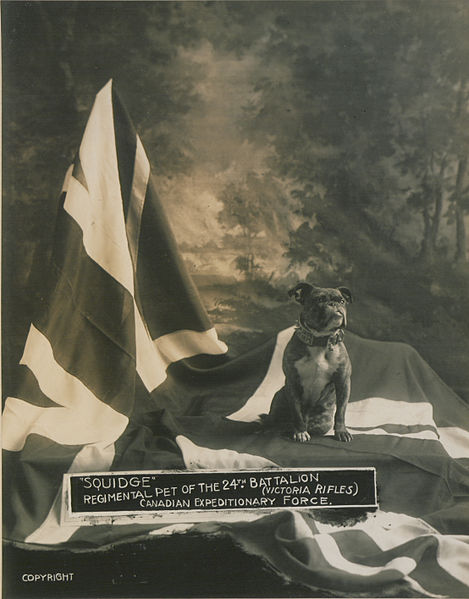 Above: 'Squidge', who manages to look even more magnificent in the exhibition space.

These works are free of known copyright restrictions.
After all the work that has gone into the Library's contribution to Europeana 1914-1918 and preparation for events to commemorate the centenary of the beginning of the First World War, Team Americas are very pleased to see 'Enduring War: Grief, Grit and Humour' open in the Folio Society Gallery today. By focussing on how people coped with the war the exhibition inevitably shows the use of humour as a way of engaging with the conflict, providing a view of the war through soldiers' eyes (and pens).
Our own Dr Shaw was co-curator for the exhibition and he noted during the selection of items just how prolific the use of humour was in soldiers' accounts of the conflict. As Matthew points out, far from being flippant there was something about military service that, 'focussed the mind on a particular sense of humour'. One of the items on display is 'The Waitemata Wobbler' and this contains a number of examples of this sort of humour, one that frequently treats officers as the but of jokes (see below).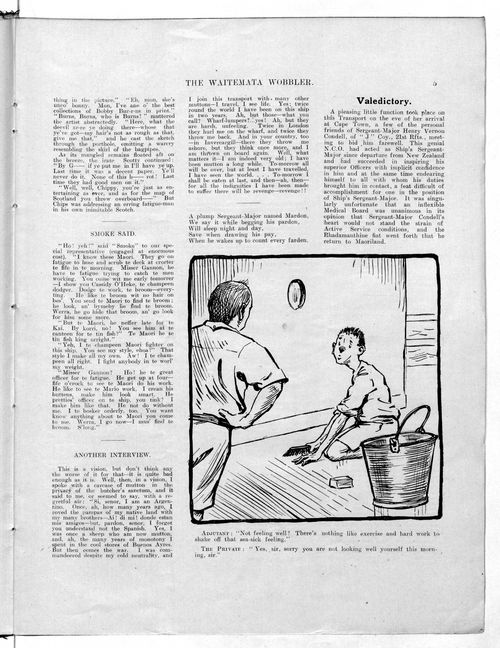 Above: a cartoon from 'The Waitemata Wobbler'. 
We were also very pleased that Squidge has made a physical appearance in the exhibition. Since Europeana 1914-1918 and Picturing Canada started he has been something of a favourite around the Library and now he's ready for his public close up. These are just two of the many items on display that show the experiences of troops from across the Americas and Australasia - indeed, Squidge is kept company by a book on the British West Indies Regiment.
Based on this morning's activity Squidge and others will get a lot of viewers and the exhibition is going to be very popular. If you come along remember that you can track down items such as the 'Wobbler' at Europeana 1914-18 and leaf through them once you are home.
[PJH]