Scrapbook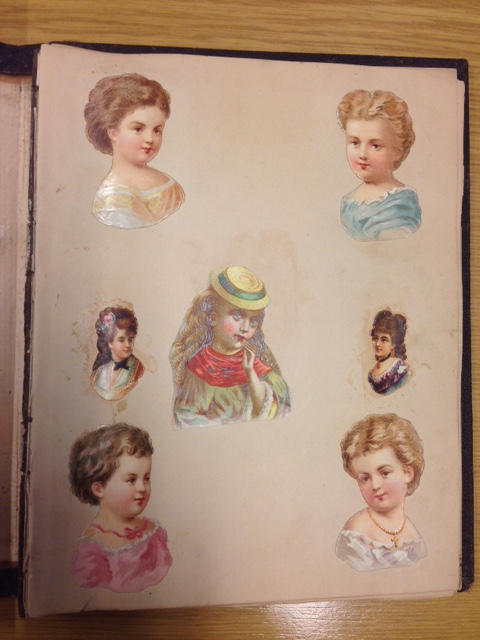 Scrapbooking may have been eclipsed by adult colouring books, but as a subject of academic study, they seem to be growing in importance (See for example Jessica Helfand, Scrapbooks: an American History (New Haven: Yale University Press, 2008) or The Scrapbook in American Life (Philadelphia: Temple University Press, 2006)). However, as any avid scrapbooker knows, a decent scrapbook is essential, and a certain amount of consideration has to be given to the bindings or the pages; otherwise, as the pages fill up with cuttings and other scraps, the whole codex starts to bulge in the most unwieldly fashion.
Here's one possible solution. In 1876, Bernard J. Beck patented his 'improvement in scrap-books' (patent 175,327, dated 28 March 1876), and consisted of a scrapbook 'made of one of more thicknesses of paper folded with reverse folds like a fan, but parallel, and having the saw-cuts for the binding-cords corresponding to the saw cuts in the folded sheets, whereby the filling-pieces of the back are prepare for use separately from the sheets, and the two are put together in sewing up the book. By this construction the book is made much stronger than heretofore'.  You'll have got all that, but in case it's a bit opaque, here's his illustration from the patent: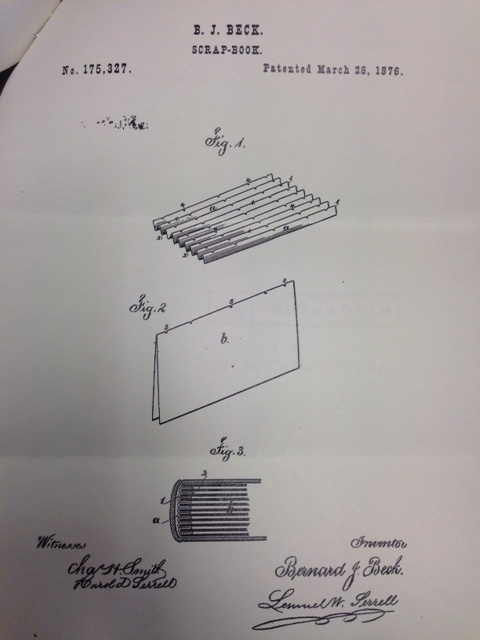 Which in the flesh looks like this: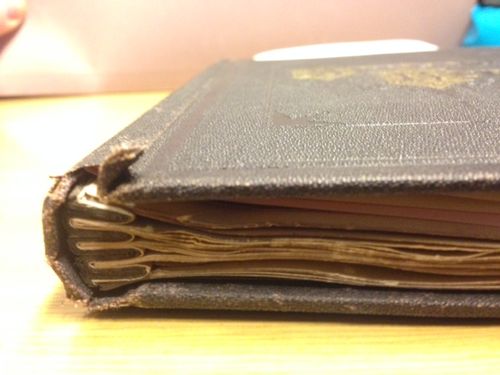 Our copy, which we acquired relatively recently, is still awaiting a bit of conservation.  It's a material example of the popular vogue for collecting among men and women alike, and which offers a worldview into the domestic or personal space of the Victorian era, as well as showing how this overlapped with consumption and print culture. This copy was produced as a salesman's dummy, pre-pasted with some of the wonderful chromolithographs that could be purchased and carefully stuck in, according to theme or interest. 
They could be Christmas-themed: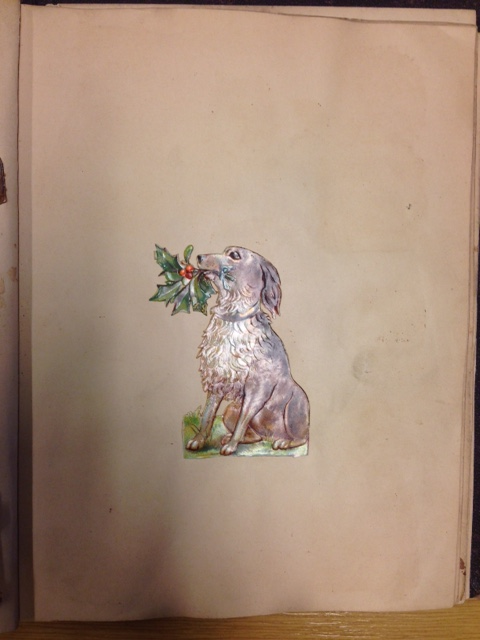 Or avian: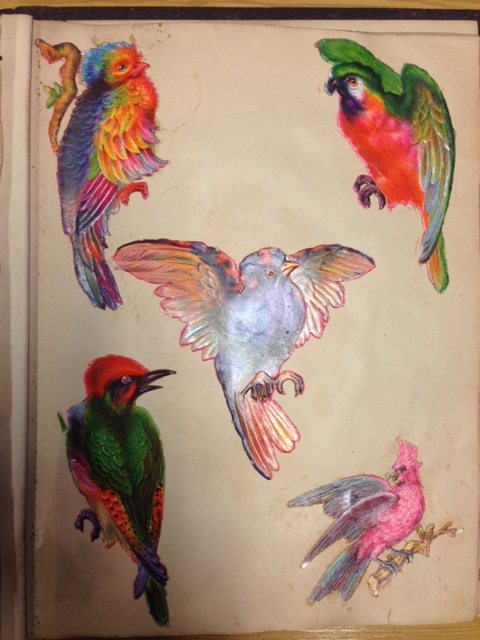 Or perhaps canine: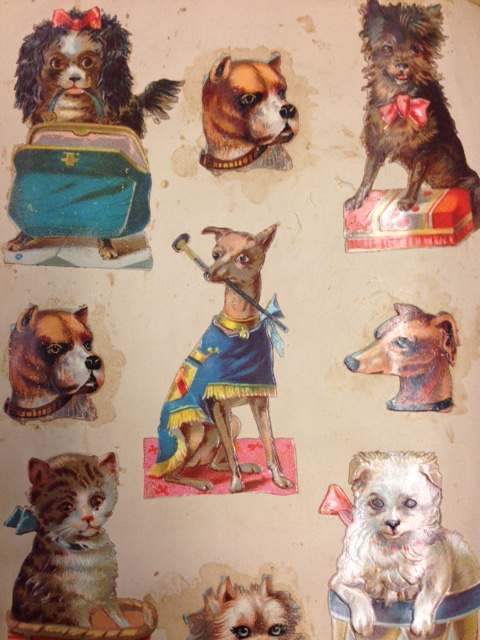 Beck wasn't the only one at it, of course. Samuel L. Clemens also patented his 'improved scrap book' in 1873, and went of to produce over fifty varieties, sold sensibly enough as 'Mark Twain Scrapbooks.' 
In contrast, Beck's literary career remains sadly unknown.
Matthew Shaw