A Calendar Page for February
For a further discussion of medieval calendars, as well as the Isabella Breviary itself, please see the post for January.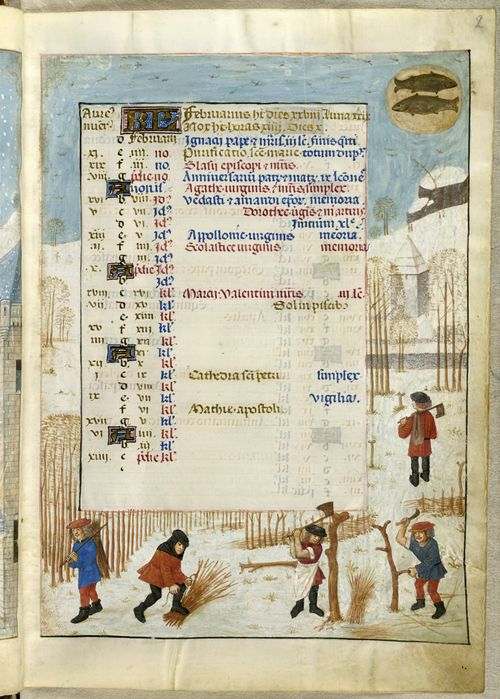 Additional 18851, f. 2: calendar page for February
This page, from the calendar for February, shows the zodiac sign for Pisces (as two fish, facing in opposite directions) in the upper right of the folio.  Below is a winter scene similar to January's, with a group of men busy chopping and gathering wood.